More Hacked Kindle Screenshots
Yesterday we posted a picture of a hacked Kindle with google maps running on it. Today we have 2 more shots to show you, these were taken with the newly discovered screen-grab utility. The first one is a screen-grab of a New York Times article, and the second one shows google maps running in more detail.
There probably wont be a post tomorrow since its new years eve and I will be out having fun! So enjoy these pictures, be safe and have a happy new year!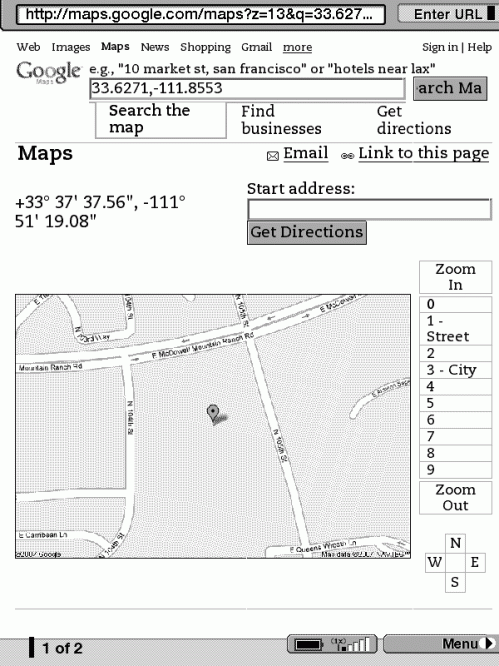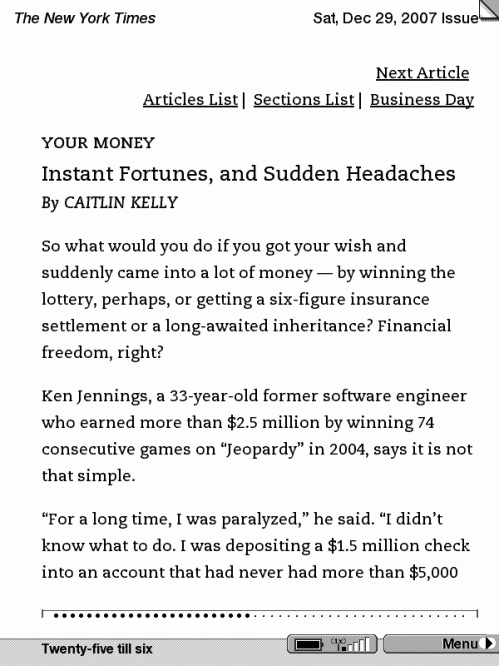 Source: Interface