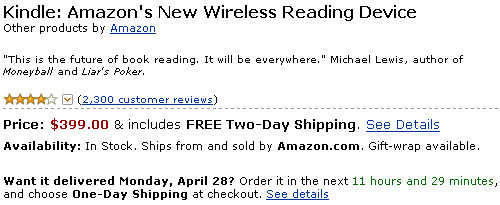 As you may have noticed, there have been a lack of updates recently, however that doesn't mean we have take our eyes off the ball. Amazon updated their website today and it shows that the Amazon Kindle is now now available to order.
WOHOO!
I know a lot of you had grown inpatient with Amazon and been waiting for this news for quite a while, so now is your chance to grab a Kindle device before (inevitably, I think) the stocks run out yet again.
Go to the Kindle Store and get you Kindle!