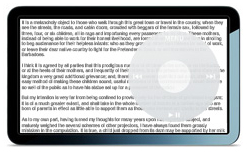 A New York Times articleby John Markoff this past week made an interesting case that Apple is working on a Kindle-like device called 'Safari Pad'. Whilst there is no concrete evidence that Apple is working on – or even planning such a device, John Markoff seems to think that something is definitely up.
Steve Jobs does have a history of rubbishing an industry before launching a product, he famously criticised the music and cellphone industries before launching the iPod and iPhone. Apple has confirmed that the iPod Touch is a platform and not a single product, and Intel's new Atom processor would seem like an ideal chip for a Kindle-like device and certainly Apple's design department can come up with something which looks better than the Kindle.
Like most discussions on this subject, this article references a comment made by Steve Jobs when the Kindle was announced "Forty percent of the people in the U.S. read one book or less last year. The whole conception is flawed at the top because people don't read anymore." could this just be another of Steve Jobs diversion tactic – say one thing, and do another?
If Apple does come out with 'Safari Pad' we can safely assume that it will be a full-colour device which will sync to Apple's other services like iTunes, AppleTV and OSX, which means it would offer video and music content, one thing the Kindle has going for it is that its designed for reading and reading alone which might just give it the upper hand when it comes to e-books.
The article ends with an interesting question – Wouldn't it be ironic if Mr. Jobs could ultimately claim to have saved reading books in the digital age?
Could Apple do to books what the iPod did for music?
Source: Bits Blog – New York Times