Today Amazon has released 1.1 update for the iPhone Kindle Application. There are several new features and they are all good:
Landscape reading is now supported. All you need to do is tilt your iPhone. If you don't want orientation to change automatically – just tap the lock icon in the corner and autorotate will be off.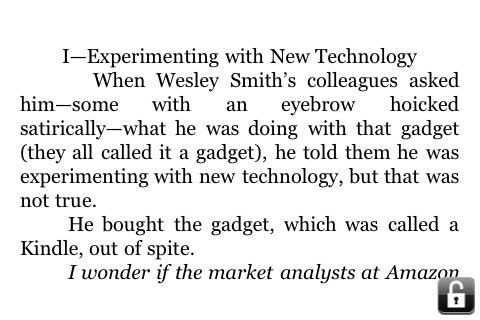 3 different color schemes are now supported to make reading on iPhone's back-lit screen a bit easier on the eyes: original black-on-white, white-on-black and sepia that looks like an old book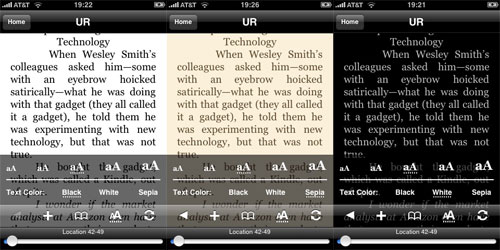 Images can now be zoomed and panned using iPhone's multi-touch interface.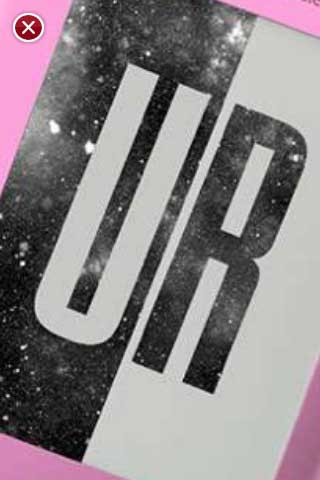 Amazon has launched iPhone-optimized version of Kindle Store and integrated it into the app so now journey from Kindle for iPhone to Amazon.com and back again is comfortable and streamlined. It starts with pressing "Get Books" button in application home screen and ends back in the application with the book already downloaded. The only problem I noticed is that buttons on the website were very slow to respond to my taps. Could be just quirks of my particular iPhone or Internet connection.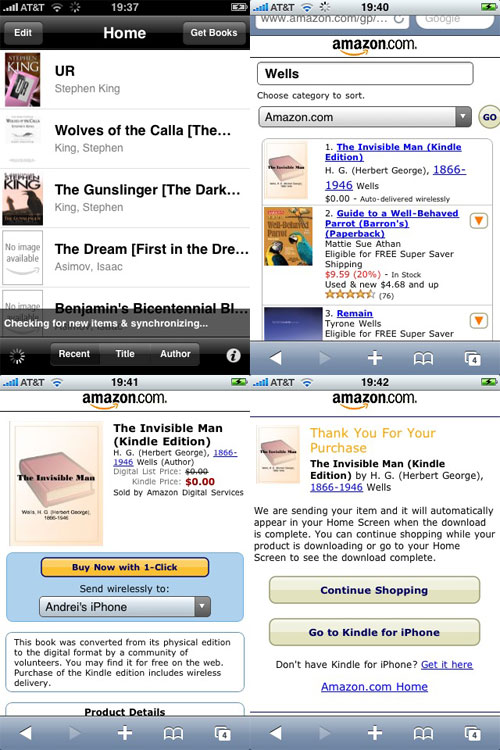 It looks like Amazon is taking eBooks on iPhone market quite seriously. They are also trying to lock in as many customers as possible while there are still relatively few eBook readers on the market.
If you already have the app installed – you just need to update it via the app store, if you don't – you can install it there for Free.
Of course same application would also run on iPod Touch.