My Amazon Kindle 2 just updated itself to new firmware version 2.0.2 (309510017).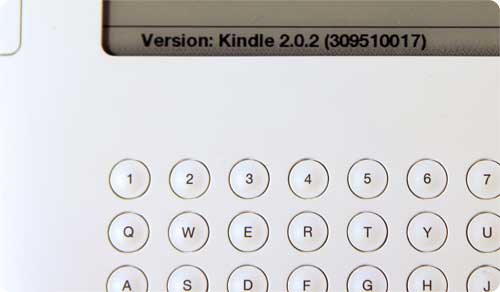 At the moment there are no official release notes from Amazon.com, however by looking at the source code I could speculate that there are some changes related to sound system (most likely bugfix). There seem to be changes related to watchdog timer. In plain English it's a software and hardware system that will reboot your Kindle automatically in case it freezes and stops responding to user input.
Some people have reported that screen seems to refresh a tad faster now. Now that I've read it I seem to notice it too but it could be the placebo effect. Please leave a comment if you noticed any changes in your Kindle 2 after the update was applied.
If you have Kindle 2 Screensaver Hack installed you'll need to uninstall it first and then apply the update manually. After update is installed you can re-install the hack.