Since I assume that Kindle is only the first generation of mobile ebook readers, it got me thinking of what the next generation of Kindle ebook readers might look like.
Then by accident the other day I stumbled upon this forum thread which explored the idea of what a next-generation ebook reader might look like. Whilst some of the designs are outrageous, others have obviously had a lot of thought up into them and could work. I have attached a few of my favourites designs.
Let me know what you think.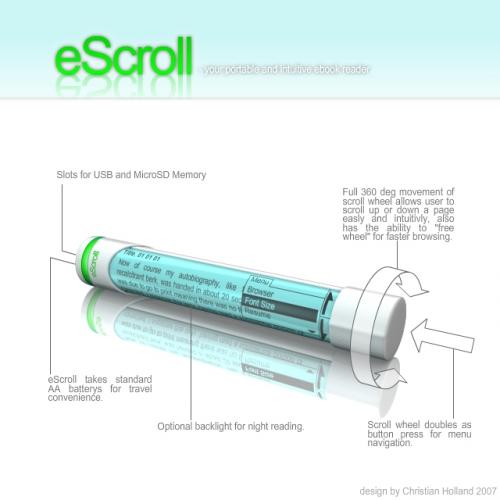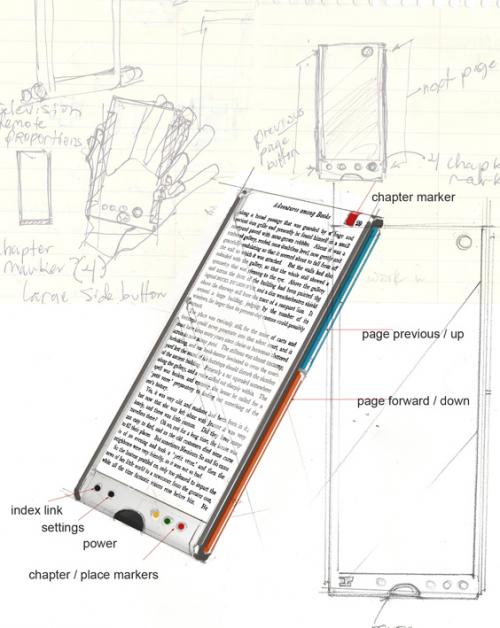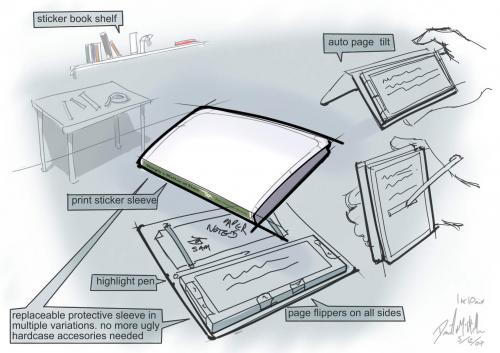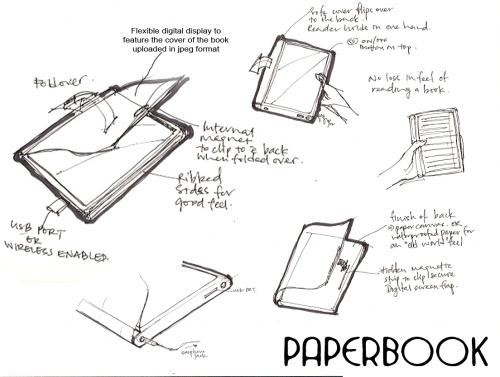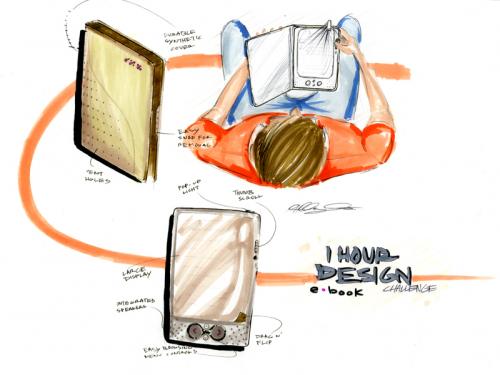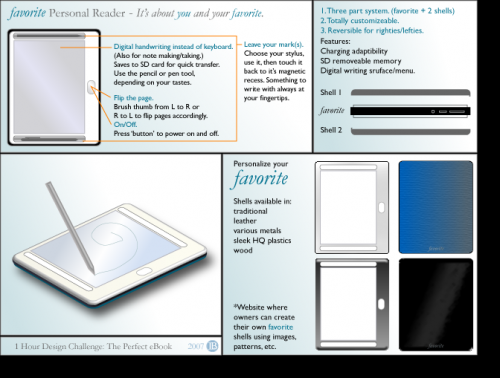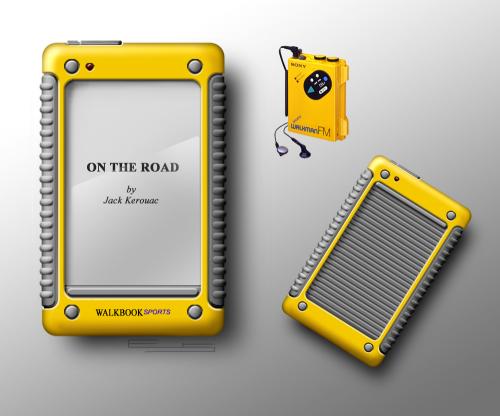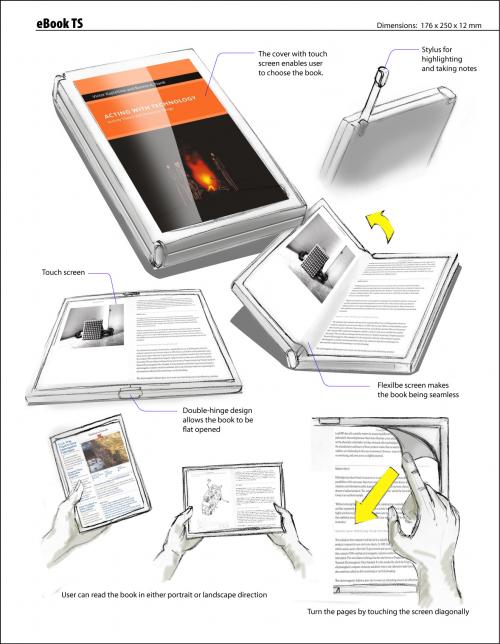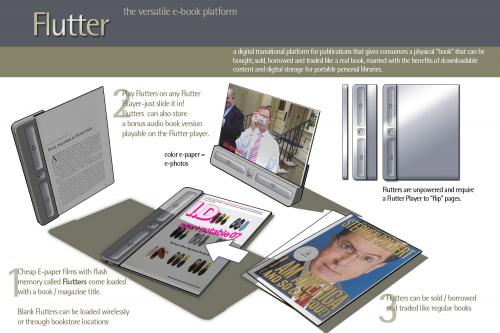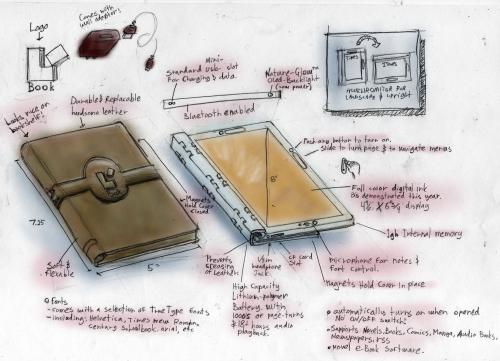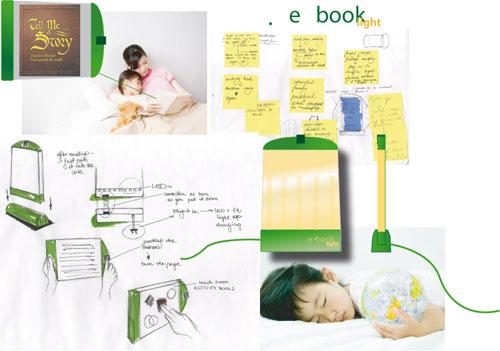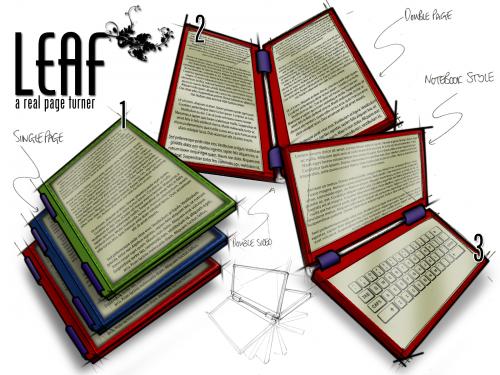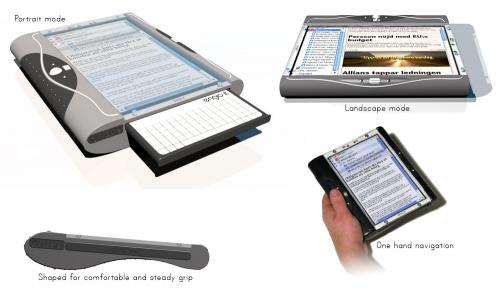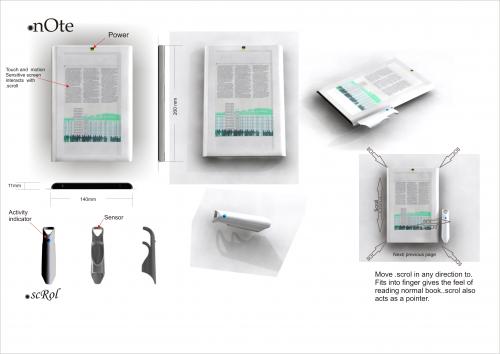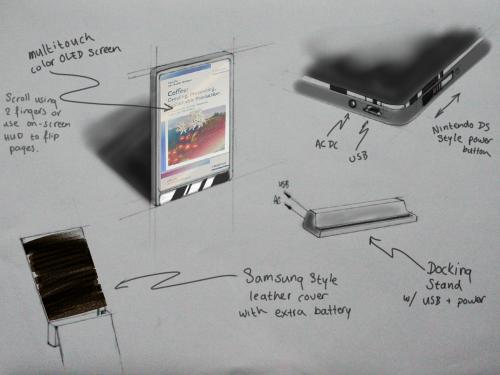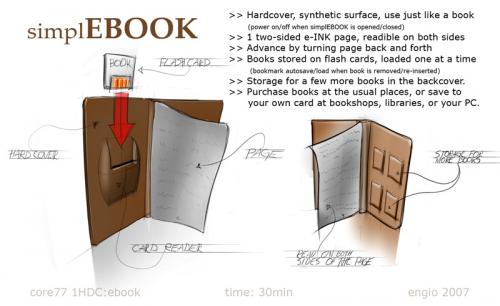 Source: core77