If you recall, there was a massive drop in book numbers in the last day of September. Well during the first week of October these books came back. So if we disregard this anomaly and consider 357,724 to be the final count for September, then with the final count for October being 368,373 we get an average of 343 books per day added. Otherwise if we take 372,556 to be the initial count then average increase would be 835.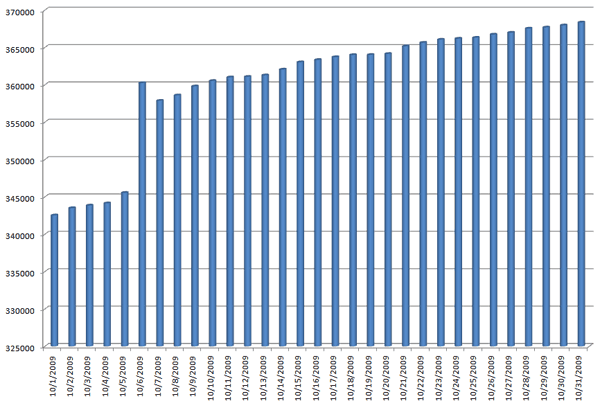 The number of Kindle blogs increased from 7,179 to 7,355 (+176) giving us 5.7 new blogs per day on average. Notice weekly sharp drops. It looks like Amazon is either reviewing blogs on a weekly basis or they are just pruning out stale/dead blogs periodically. If you know of a blog that was on Kindle and no longer is – please let me know. This blog is still there – alive and well.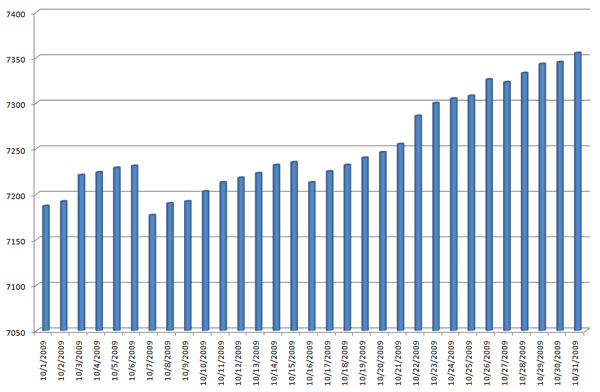 As for events, there were several major Kindle related themes in October 2009:
I've been quite busy with different things during the month of November so I didn't blog as much. I know it's almost time to be writing November summary, but better late than never.