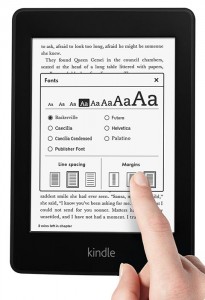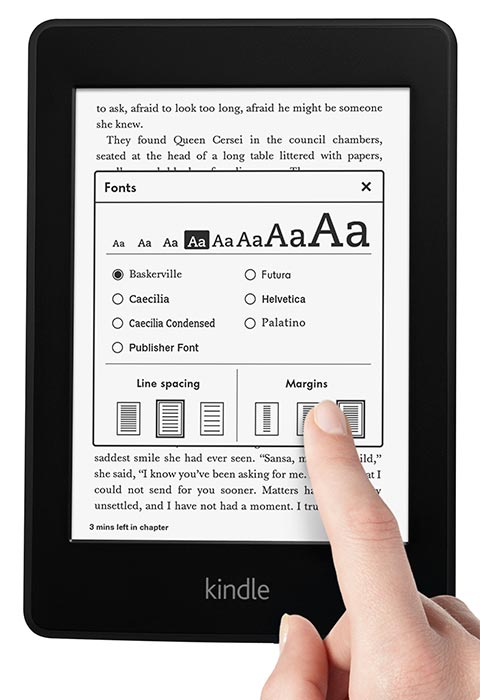 The Kindle Paperwhite is a big step forward for its whole product line.  It provides a way for the user to read a book in a dark room without providing their own external light or straining their eyes.  That's something people have been hoping for out of eReaders since the day they started hitting shelves.  It's probably to be expected that the response has been enthusiastic.  Even Amazon appears to be surprised by how enthusiastic people are getting, though.
While it's only the beginning of November, we have already seen Kindle Paperwhite shipping dates slip back twice.  First they were pushed back to the beginning of December and now as I'm writing this they are set for the week of December 17th.
The most popular reading device on the market experienced such a surge of consumer interest that Amazon, the world's largest online retailer and producer of the previous millions of Kindles sold, was taken by surprise and left unable to ship promptly.  That's good news for fans of the Kindle and great news for eReaders in general, somewhat putting to rest the recurring speculation that it's a market on the way out due to competition from tablets.
Unfortunately, it also calls into question Amazon's ability to meet holiday sales demands.  While their track record indicates that there's a good chance many of those orders will ship well before the 17th of December, that date wouldn't be on display if they could guarantee things sooner.  If we're already pushing orders back until a week before Christmas with seven weeks to go before the holiday, Amazon will have to be producing to exceed current high demand levels.  Nobody really believes that demand will drop abruptly before the end of the year at this point. Learn how to Open ICS file.
A month is a long time to get production sped up.  Maybe it's premature to be talking about this.  The fact that the orders put in today are being set back so far is strange, though.  If you're hoping to make the new Kindle a big stocking stuffer for your family and friends, it might be best to get a jump on shopping.  At this point I think the best we can hope for is last minute deliveries and nobody likes gambling on FedEx and UPS being prompt at that time of year.