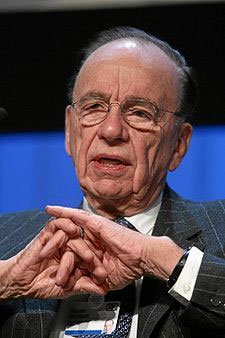 Rupert Murdoch, as the head of the crazy huge News Corporation, has threatened to take his publications off of the Kindle.  Since News Corporation owns many major newspapers, such as the Wall Street Journal and The Times, this could have a devastating effect on the Kindle, especially as it moves into more countries.
The disagreement seems to be over revenue.  It looks like Amazon takes a higher percentage of the sales than Murdoch would like. But it also seems like Murdoch just isn't happy with the general business model.  He's angry that Amazon won't release the customers' names because "Kindle treats them as their subscribers, not as ours."  News Corporation is also currently negotiating with Sony to put their content on the Sony Reader.
To me, this just seems as if it's Murdoch simply trying to show some muscle.  Right now, News Corporation's main asset on the Kindle is the Wall Street Journal: a publication that is essential to many involved in business.  Threatening to put the Wall Street Journal exclusively on the Sony Reader is the same thing as threatening to take away a large demographic with tons of disposable income.  Apparently, Murdoch wants to bully Amazon until they agree to distribute content on exactly his terms.
Amazon may be forced to bow to News Corporation on this issue.  But if they decide to create a special agreement specifically for this publisher, it could open up the floodgates.  I could see other major media conglomerates trying to negotiate their individual revenue cuts, and threatening to take away vast swaths of content if they don't get their way.