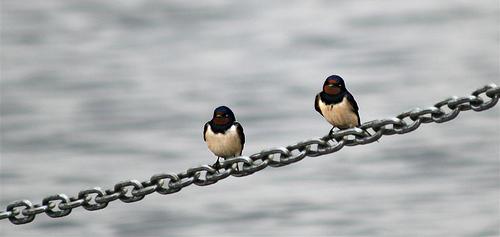 Welcome to the BlogKindle.com weekly news roundup!
Every Sunday night compile a list of our favourite stories from the week and we will also bring you our selection of Kindle and Amazon related links from around the web. Compiled from blogs, magazines, main stream media and other sources, we hope these links will give you a definitive overview of what's happening regarding the Kindle and what the Kindle community is talking about.
Is a Kindle to books as an iPod is to tunes? – San Francisco Chronicle
Missing the Kindle after a test run – San Francisco Chronicle
Kindle seen as transitional technology – United Press International
The book bubble – Virtual Economics
Why is the new Kindle eBook reader from Amazon and not Apple? – Counter Notions
Finishing My First Kindle Book – A. Tee. Dub.
Why Amazon is missing an opportunity with the Kindle – Fly-Over Marketing
Kindle vs. Books — The New Literary Battle – The Non-Consumer Advocate
Amazon's Kindle Numbers: All Fluff, Zero Substance – Seeking Alpha
Email to Amazon CS re: File Management – MobileRead forums
COMMENT: Are e-books finally challenging the paperback? – pocket-lint
Amazon's Kindle a huge flop? – Mac Daily News
Viral marketing idea for Amazon: Kindle e-forms to sign up K converts on the spot—in return for book-buying credits – Teleread
Dear Amazon, Here's Your Kindle Back – Newsvine
Straight through processing – Heaven in Hell's Kitchen
Kindle: Owners Love 'em, Non-Owners Seem Jealous – Joe Wikert's Publishing 2020 Blog
I've Been Kindled! – sharonswriting
Will Amazon Kindle The Flames Of The Next iPod? – Smart Office News
We're All Kindle Salespeople – Kindleville
Amazon's Kindle: Where are all the guidebooks? – Gadling
Kindling a gift of the Magi – ran dum thots
Does Kindle Need a SDK? – k.indled
Key To Kindle's Success: Universities! – k.indled
My and my Kindle – Edith Frost
To Kindle Or Not To Kindle – squirtygirl07
Kindle! – The Blasphemous Bicycler
Kindling – Postcards from Hell's Kitchen
Open source and the Kindle – cnet
The Amazon Kindle takes you to the cleaners – The Bug Girl Blog
Customer experience review: Amazon Kindle – Good Experience
Putting a PDF on the Kindle – RichardCravy.com