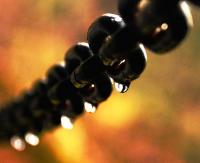 Every Sunday night we will bring you our selection of Kindle and Amazon related links from around the web. Compiled from blogs, magazines, main stream media and other sources, we hope these links will give you a definitive overview of what's happening regarding the Kindle and what the Kindle community is talking about.
Amazon's Kindle hopes to become the iPod of books – Fortune
Amazon.com CEO promotes Kindle reader in shareholder letter – Newsvine
iPhone getting a Mobipocket eBook client. What's that mean for Amazon's Kindle? – jkOnTheRun
Amazon Heading Higher; Goldman Adds To Buy List – techtraderdaily
Amazon Briefly Runs Out of Kindles – Gawker
Should You Use Kindle to Beta-Test Your Next Novel? – Gawker
Don't buy a Kindle – get a library card. A response to "The Digital Future of Books" – [in plain sight]
First Year Kindle Sales vs. iPod, Palm Pilot and Other Famous Gadgets: How's It Doing? – Gizmodo
Kindle is Stupid – Amish Hockey Movie/Livejournal
The Digital Future of Books – The Inkwell Bookstore Blog
Kids ebooks on the Kindle – K12 Handhelds
Kindle Redux – Super Forset NYC
Does Amazon have the real iPod killer? – Zunemax
K-12 librarian: 'Amazon won't let us buy Kindle books'—but read on for some ideas – Teleread
Offline Wikipedia Reader For iRex Iliad – /.
Site compression a must with Kindle browser – Mobileread forum
See a Kindle in Your City – Mobileread forum
High Hopes for the Amazon Kindle – BizThoughts
Mainlining Kindle – poncer
The Silent Revolution – The QandO Blog