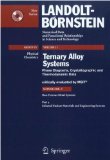 And the winner is… Selected Nuclear Materials and Engineering Systems (Part 4)… Selling… Selling… Sold to the gentelman in the green coat for $6,431.20 at 20% discount from it's print price of $8,039.00. I may have G-men knocking on my door tomorrow, asking why would I be interested in reading free sample of this book that Amazon kindly provides. And I'll honestly answer that I couldn't resist peeking in a book that costs more than my car.
If you are interested in the rest of the expensive books for Amazon Kindle – click here for a sorted list.
You may want to be extra careful with your mouse when you navigate these pages or you'll end up charging 6K+ to your credit card with Amazon's convenient "Buy now with 1-Click" feature… As well as when reading samples of these books on your Amazon Kindle as you can also order stuff there with a flick of a finger…
Previously Amazon had a bug that caused one of the books to display $41,916 as sale price for one of the eBooks but that was quickly fixed.