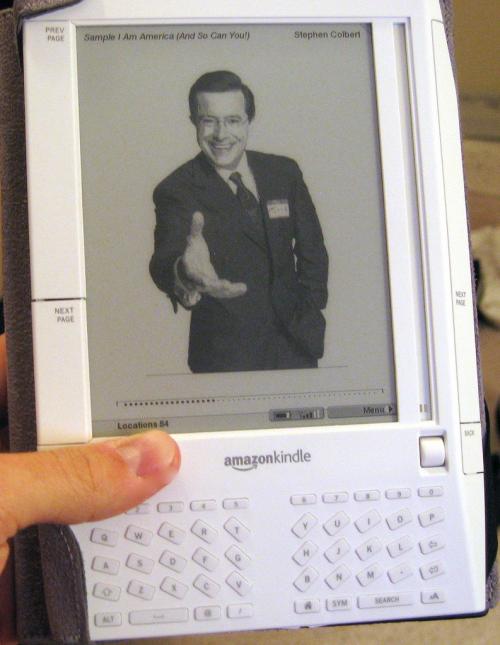 Stephen Colbert's book I Am America (And So Can You!) on the Kindle, if you are a fan of Colbert and want to look into getting the book there is a Kindle format available. You can click the image below to order the book from Amazon.com:
Credits: eireson on flickr
If you have an image that you would like to submit for Kindle Photo of the Day then please get in touch! you can send the image via email to

– please make sure you include your name and a link to your site.