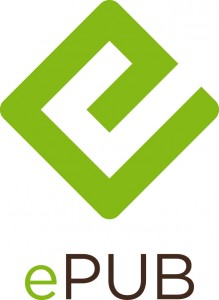 Amazon made what appeared to be some fairly big opponents in the earliest days of the Kindle.  All they had to do was decide to go with a closed format.  Unlike some companies who might have decided that a strong DRM scheme was plenty of protection, they made sure that Kindle owners were locked in by consciously failing to support the industry standard eBook format.  It struck many people, myself included, as manipulative and more than a little bit condescending.
Thinking back, many of my earliest complaints about the Kindle revolved around the EPUB format.  I was ideologically supportive of the Nook in a very strong way as a result.  They might have wanted to lock in customers via DRM, but at least things like outside purchases and library books would work if the user wanted to make the effort to access them.  MobiPocket format was already too outdated in many situations.
Oddly enough, in principle the objections remain to this day.  The difference is that now customers aren't expected to buy into an unproven platform with no guarantee that success was ahead.  Keep in mind that the Kindle was not the first E Ink eReader.  Sony was already doing a fairly good job of fizzling out by then and has been taking a back seat in the field ever since as a result.
My own change of opinion regarding the importance of the eBook format conflict stems from purely practical matters.  We have reached a point where there is literally nothing you can't do with a Kindle that can be done on another device.  Library books are plentiful, no author or publisher is likely to boycott the Kindle platform in favor of the competition, and on the off chance that you find a DRM-free eBook you want on your device you can convert it for free with Calibre (a practical necessity for the eBook enthusiast in case you haven't adopted already. Google it!).  In a situation where the format itself offers no particular advantage inherent to itself, there is no longer much reason to cling to it.  There is a reason you don't see much use of HD-DVD anymore, or Betamax before that.
As we move forward into the next generation of formats, HTML5 forms the underlying structure.  Kindle Format 8 looks to allow for as much, or as little, formatting as the person producing a given publication desires as a result.  This will improve Amazon's ability to present their media equally well on practically any size display, which makes sense given speculation regarding future Kindle Tablet options.  Nobody else seems to have really adopted an equally versatile approach yet, and even if that happens it won't necessarily change anything.  There is only so much you can do in order to essentially show off text in an attractive manner.
What it all comes down to is that customers will go where they get the best experience.  EPUB might be better than Mobi, but with the Kindle providing the better hardware and Amazon backing their product with strong infrastructure and a great book store that didn't matter enough.  It's one more format war down.