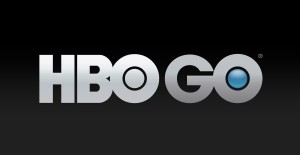 Beginning immediately, Kindle Fire owners are able to take advantage of the new HBO GO app.  This app, downloadable from the Amazon Appstore for Android, lets HBO subscribers watch their favorite content on demand right from their Kindle.  This means immediate access to, among other things, over 1,400 episodes of HBO's original content.
You'll find a lot of that content already available through Amazon's Instant Video store, but how likely is anybody to pay the $2.99 per episode they're asking for Game of Thrones at the moment even if DVDs aren't available?  Chances are good that if you're really excited about these shows then you already have an HBO subscription and as such will incur no extra charges when bringing your Kindle Fire out as a viewing option.
Amazon has invested a lot of time into making their video selection competitive.  The Instant Video service has gone from somewhat helpful at best to being a genuinely persuasive reason to consider Amazon Prime.  The fact that the Kindle Fire offers convenient direct access to these videos is a large part of why the device was so important to Amazon's efforts.  After the Kindle eReader took off so strongly they were naturally after a way to turn that model around for other forms of media.
Some people were genuinely worried that Amazon's emphasis on selling video content and Amazon Prime subscriptions would lead them to exclude other providers to varying degrees.  This is even more of a concern now that they keep expanding.  One of these days there might even be real competition with services like Netflix.  It's good to see that Amazon's interest in being a part of the digital video business isn't so important to them that they would make it difficult for apps like this one to get to customers.
Subscribers will be able to create their own Watchlists to keep track of things.  You also get to mark your favorite shows so that your Watchlist is immediately updated with new episodes as they become available.  From what I can tell, this content is out for streaming almost immediately upon airing, so it makes a lot of sense for those of us unlikely to schedule around weekly TV viewing rituals.
There will also be access to bonus content.  Viewers will be able to pull up behind the scenes extras, interviews with cast and crew, recaps of prior episodes to keep you up to date, and the usual DVR-style interface that we have come to expect.  As in most cases like this, if you are viewing a video on one device and have to stop for whatever reason you can pick up where you left off later regardless of whether you are still on that same device.
HBO still carries a subscription outside of anything related to the Kindle Fire.  This is a great deal if you already have that subscription.  If not, chances are good that this will not be quite enough to push you over the edge into buying.  It's a neat app and HBO shows are some of the best in production right now by any measure.  That should be your deciding factor.  The Kindle Fire access is just a hugely convenient bonus.