It's time to publish previous month stats and summaries again.
Kindle book count had several ups and downs during the month of August, finally settling at 349,610 (just 390 books shy of 350K) for an overall increase of 13,713 that translates to 442 books per day on average. This is 3 times lower than previous month gain, in fact this is the slowest growth I've observed since I've started counting Kindle books this year. I hope Amazon will pick up it's pace or my book count predictions might be off. If I were to speculate, I would guess that Amazon is periodically prunning self-published books to avoid incidents similar to the one with Orwell books.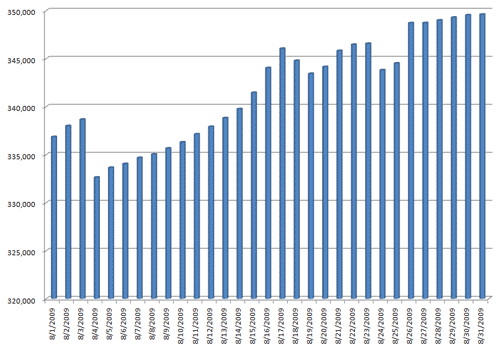 Kindle blogs, on the other hand, saw a healthy increase of 807 (almost twice as many as in July) ending at 7,171. This is 26 new blogs per day on average. Although if you look at the chart you can see that majority of the blogs were added on the 12th. If I were to speculate again I would guess that Amazon was holding off on approving blogs until they've internally decided on some kind of policy. Either that ot they've struck some kind of wholesale deal with some blog mogul.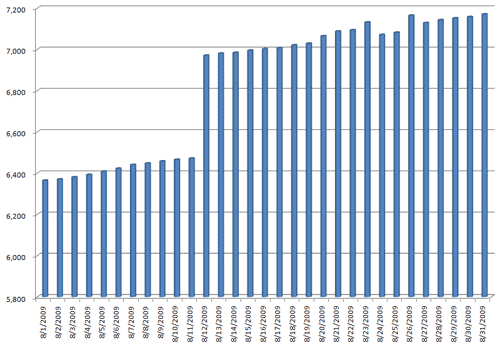 And now a brief recoup of August 2009 Kindle news: