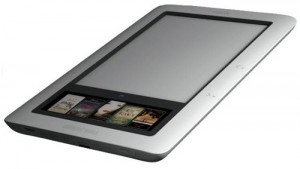 Barnes And Noble has finally started shipping out the Nook, so at least the early birds will be using their brand new Android based eBook reader over Christmas. The rest of you can get a Kindle for Christmas. So what is the Nook user experience be like? Not too great, judging from the reviews.
It seems like Barnes and Noble is facing what most companies face when launching a new product — the hiccups associated with a first generation device. There's always a rush to get the thing out of the door and you know that things have been rushed along. After all, the research lab and the marketing wing has never seen eye to eye on almost any issue for all of corporate business history.
So there are features that are missing from the Nook that would likely be addressed by the firmware upgrade that is coming our way soon. The glitches, slow downs and reponse problems are usually associated with software because these things are not caused by the hardware unless something went gravely wrong during initial testing phases. Software can always be pushed out later.
All the reviews by popular techies suggest the same thing over and over again — the thing has potential but it is still a toddler and is not ready to face all the ugliness of the world. As an Android-based reader there is hope for the Nook yet, thanks to its innovative design. Just don't expect it to do compare favorably with the Kindle as of yet. The Kindle has had a few product cycles to grow and hence it currently stands out as the best bargain amongst the ever growing number of eBooks. But devices like the Nook will soon make sure that the choice is not that simple.