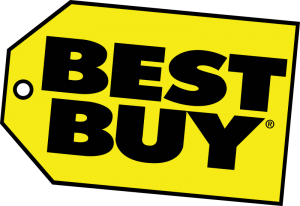 Here's some bad news for Amazon and the Kindle.  Best Buy is planning on selling the iRex and Sony Reader in their stores.  Now not only will customers be able to see the eReaders physically on display, but many people will just come upon them out of happenstance.
This blog has made the point before that Amazon should sell the Kindle in more places.  Best Buy is the perfect kind of place to sell eReaders to people who would normally not even think about them.  Best Buy, after all, is not generally thought of as a destination for tech-savvy people.  Their bread and butter customer is someone who comes in wanting a computer/tv/etc, but doesn't know a lot about it.  Now with the iRex and Sony Reader, people who would never normally be early adopters will hold the devices and have a sales rep walk them through the features.  I wouldn't be surprised if eReaders become a big holiday gift this year, even among those with no interest in gadgets. Read how to open and convert SVG file.
According to the article, the iRex's wireless will also be entirely paid for in the cost of the device.  But, in a followup to Andry's comments, it turns out that the iRex will not include web browsing functionality.  So when they say the cost of wireless is included, they really mean the cost of downloading books that you are already paying for.