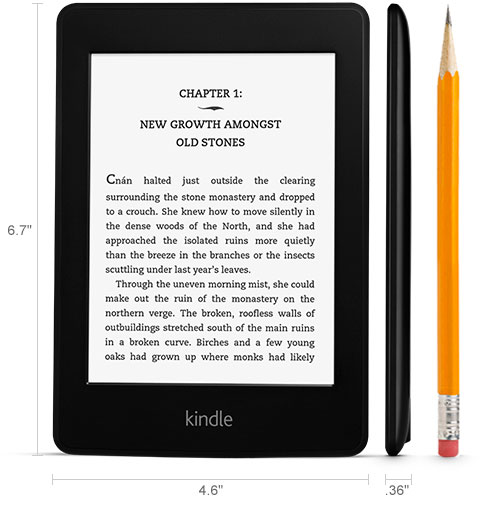 Discount that we reported on multiple Kindle products is discontinued for now. Serveral days ago Amazon reduced pricing on Kindle Paperwhite, Kindle 6″ and Kindle Voyage by $20. At this moment prices are back to where they were before the discount. We hope that it wasn't just one time discount and closer to Black Friday we will see more discounts on Kindle products from Amazon.
Black Friday and Cyber Monday are just 3 weeks from now. So it is a good time to start planning ahead on what you'd like to get. But as you just saw Kindle discounts could show up earlier than official Black Friday dates. So it would be a good habbit to check Amazon Black Friday page once every few days to see if any new discounts are available. And don't be disappointed if there aren't any. Kindle discounts almost always show up several times during Amazon Black Friday sale.
You can check current deals and countdown to Black Friday on following Amazon page: https://www.amazon.com/Black-Friday. You can find nice deals there every day. Read how to open SRT file.
Also make sure to check Amazon Echo product page. Amazon is running nice sale there too.