Update: Testing is completed. You can download release version of the hack here: Kindle Fonts Hack.
After quite a bit of tweaking I was able to create a patch that replaces default Kindle 2 fonts with ones that support wider range of Unicode characters. I was able to test it on Cyrillic texts in particular. I believe that any characters can be displayed – it's just a matter of picking correct TTF fonts. The patch works in books and in web-browser as you can see from the screenshots. Patch is also fully reversible. I've tried installing and removing it several times and my Kindle is working fine.
I plan to make this patch available here on this website for anyone to download. However before I do so I would like to have it properly tested by volunteers. If you would like to be on the front-line of Kindle hacking – drop a comment here and I'll email you the patch and the instructions. Volunteers will be honorably mentioned in the post containing the final patch. Although I've tested this patch to the best of my abilities and as you can see from the screenshots – it works, I can't guarantee anything and if your device ends up being bricked – I'll try my best to advise you on fixing it but in no way I should be held responsible – responsibility is all yours. So again – if you are interested – drop a comment on this post and I'll email you.
…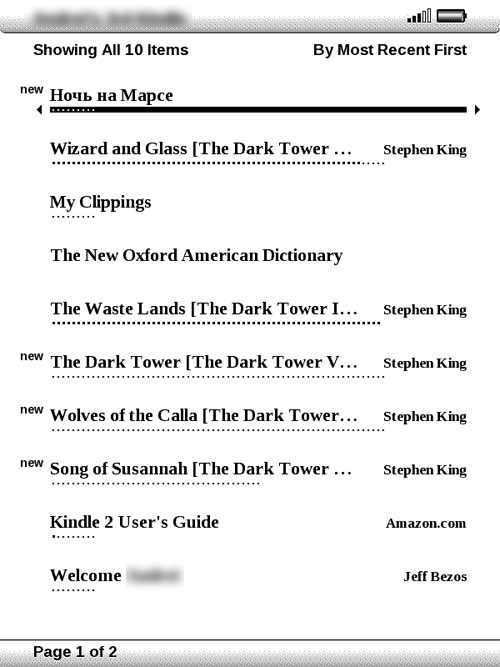 …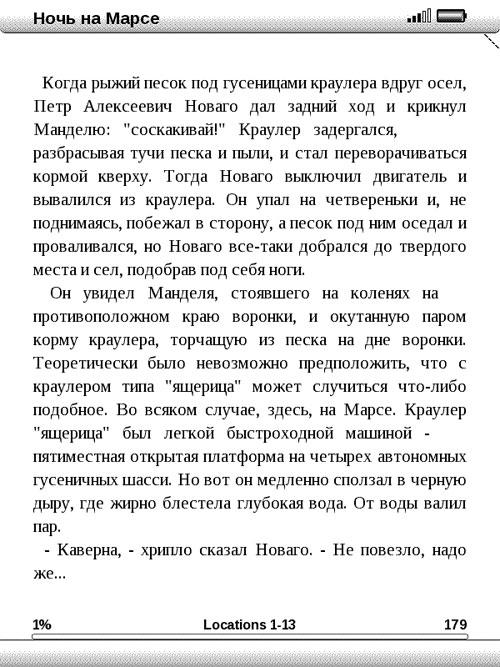 …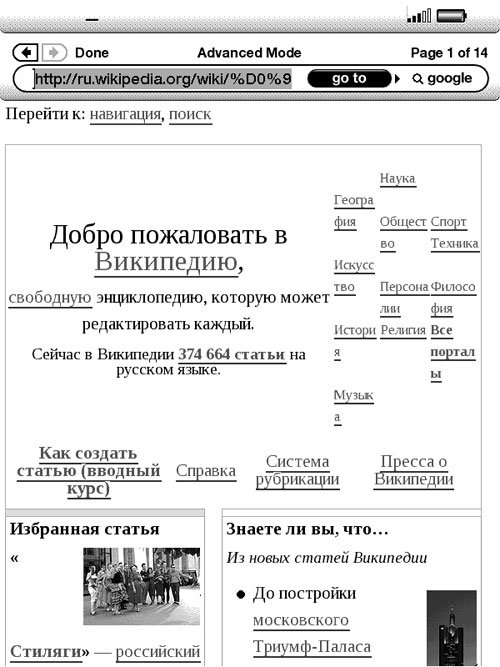 …