This is our last Friday post in  the series of weekly giveaways sponsored by DecalGirl.com. The winner of prize is Foneb with the following comment "Well same as before: since I'm not…" Our congratulation to him (her). So you have the last opportunity to try to get a new case to your Kindle Fire for free. You need only to leave a comment what you think about Kindle Fire on our site to be in the game. In the next Friday we will announce and send a personal message on email with redemption code in case you win. Remember, it is your last chance.
---
"And now, the end is near, and so I face the final curtain…."
This is my last post for Blogkindle, and our skin giveaway promotion is coming to an end. I have enjoyed sharing some information about DecalGirl and our products with readers, and I hope you have enjoyed my posts. I'd like to finish up with a re-cap of some of the things I have shared, and tell you a little more about where DecalGirl is going from here.
DecalGirl has been around since 2003, and has grown from a small, two person operation to a business that employs over 30 people. We are located near the small town of Milton in southern Delaware. In this time of economic hardship for many, DecalGirl has bucked the trend of many businesses and is expanding and growing, putting more people to work and contributing to the economy.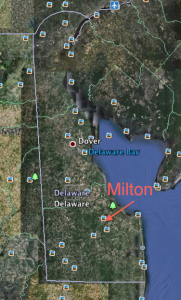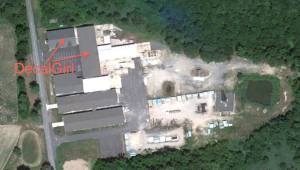 If you have been following this series of posts for the past couple of months, you know that DecalGirl stays on the cutting edge when it comes to producing skins for new products. So we were ready to roll with skins for the new Kindle Fire and Kindle Touch, and in many cases customers were able to get their new reader and their new skins delivered at pretty close to the same time. You will find new art and skins for more devices offered almost every week on our site.
We love to hear from you, too! Tell us how we're doing. There's contact information on the website, or you can check us out on Facebook (www.Facebook.com/decalgirl) or Twitter (www.twitter.com/decalgirl).
So where to from here?
As I mentioned last week, our big push for this year and next is licensing. We have licensing deals with the U.S. Army, Mossy Oak, and Moto GP in place, with more companies to come in the near future. So in addition to our large variety of custom artwork, your devices will soon be able to sport skins with logos and images from a number of popular products. We're also expanding our galleries with the work of more artists. We have added over eight new artists in just the last few months.
On a personal note, here is why I love the fact that I work at DecalGirl. It is a time of globalization, and I know that the internet is accessible to people all over the world. It's great that businesses can market to and connect with a worldwide audience. But I believe that no matter where your business is located, and no matter who you do business with, you have a responsibility to support your local community. This is what DecalGirl does. Our products are 100% made on site in the United States, from American made materials. As I have said, DecalGirl employs over 30 people. We do not outsource. When you call customer service, you speak to someone who is here on site to help you. If you have a concern or problem when you call, if it cannot be resolved immediately, it will be resolved in a very short amount of time because we don't have to wait to hear from a customer service representative who is in another location. In addition, DecalGirl contributes to the well being of our state and our country by the taxes paid by our business and the income taxes paid by employees. At a time when many businesses seem to be looking for the cheapest labor, and the cheapest materials, DecalGirl has made a commitment to producing a first class product from top quality materials manufactured by top quality American labor.
Thank you to everyone who has read these posts, visited our site, or participated in the skin giveaway contest. We hope you are enjoying your DecalGirl skins. From all of us at DecalGirl to all Blogkindle readers, wherever you are, best wishes for a peaceful holiday season, and a prosperous 2012!