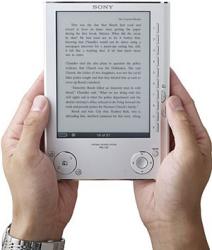 I know that many Kindle owners do own or have owned the Sony eBook reader so this coupon code will be useful and it comes just in time for the new year!
For those with an account in the eBook Store from Sony, do the following:
1) Log into your account
2) Click on 'Account' on the top right
3) Click on 'Redeem A Code'
4) Enter code "HOLIDAYGIFT" (case sensitive)
Voila, $50 in your account for free books.
Note: This Gift Code will also work with a newly opened account. If you've never registered your Sony eBook reader, now is a great time to do it.
Source: SlickDeals.net