Several folks have asked me what happened to the Free Kindle 2 Contest. I have little excuse other than being lazy but here it goes now:
Kindle 2 went to Jeff from USA (this is as much information as I can share). According to the UPS tracking it was delivered. I hope that Jeff is enjoying it and putting it to good use.
I received total 279 entries of which 240 were valid. Remaining 14% didn't have the date in proper format in the subject field.
Of those those 240 10 (4.2%) have guessed correctly so I had to flip my favorite 10 sided coin to decide who wins.
Dates ranged from 3/20/2008 to 10/9/2009… Since first one is most likely a typo along with some other dates before the contest start, earliest really valid date was 3/14/2009 – the next day after the rules were published.
Most people (17) guessed 4/1/2009 and were off by 1 day.
Here is a full distribution graph for entries ranging from 3/14/2009 to 4/28/2009. There were several for much later dates that I omitted from the graph.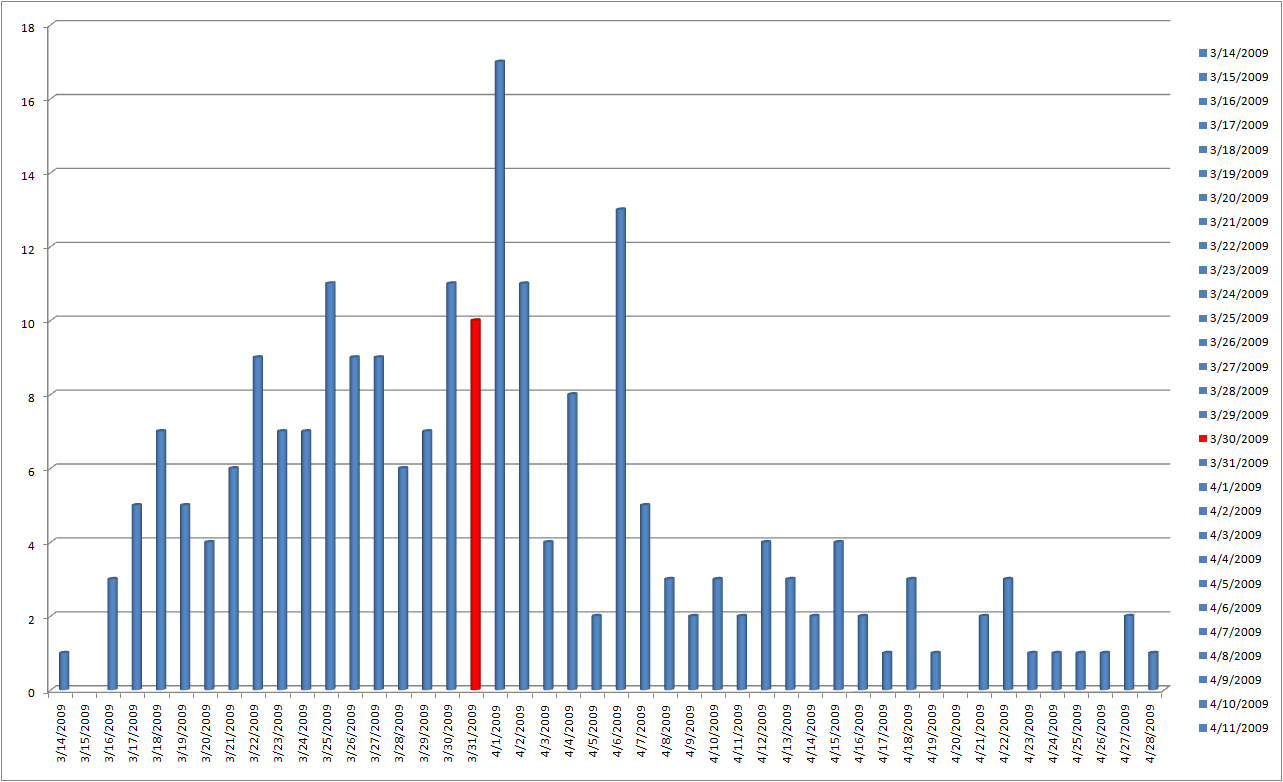 Thank to everyone for participating and spreading the word and good luck next time! :)