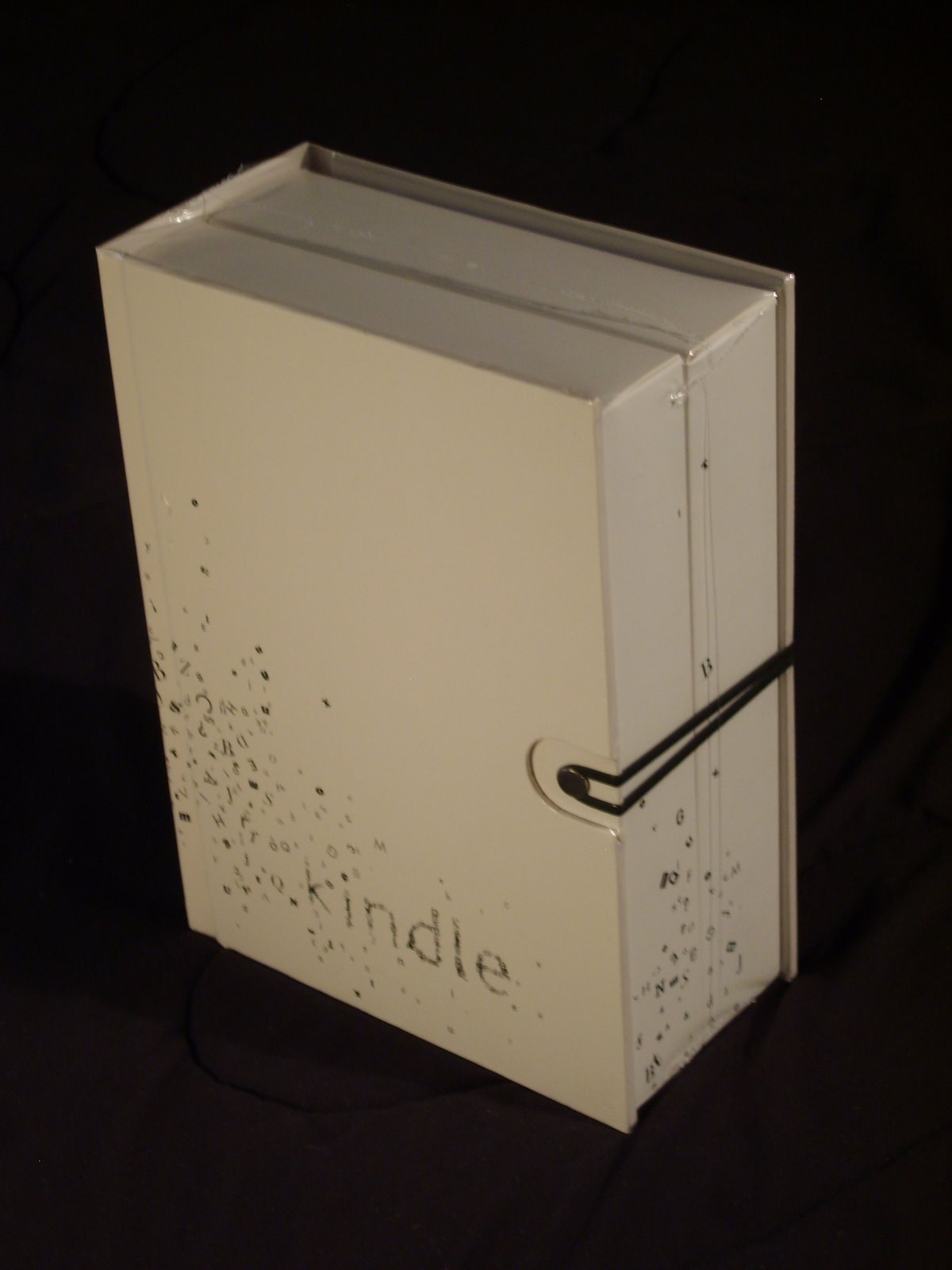 Starting this week it will be possible to buy yourself a new Kindle 3G or Kindle With Special Offers right at the local Walmart.  Believe it or not, this is a really big deal.  Up until now it was definitely possible to grab a Kindle to try before you buy, but the Walmart deal will expand availability immensely.  As in similar situations up until now in stores including Staples, Target, and Best Buy, this isn't anything fancy, just a chance to get the Kindle out there in a way that sales through Amazon.com cannot in spite of its overwhelming presence on the web.
One of the more interesting aspects of the deal's announcement is the exclusion of the option to buy a Kindle WiFi.  There have been a number of vocal complaints about the fact that Amazon has allowed advertising to become a part of their product line at any cost.  It in indicative of a certain level of confidence on their part that they have decided to push in such a way.  Having the least expensive option in the Kindle line available in over 3,200 stores nationwide will definitely get the word out.  You can't exactly consider it to be detrimental to be able to demonstrate to the public how trivial and unobtrusive the current ad implementation is, either.  It will be nice to see the newer release circulating and interesting to find out if they plan to start replacing the Kindle WiFi model in other stores at the same time.
Speaking of releasing the Kindle hardware into wider circulation, it seems entirely possible that this is an early step to get distribution channels in place before another entry into the device market.  Being able to release the next new thing, for example a tablet PC, with simultaneous sales both online and in thousands of stores nationwide would make for a truly impressive initial launch, if nothing else.  Many people have made a point of observing the advantage that the Apple stores have given the iPad so far.  If the tablet race becomes a matter of Kindle vs iPad, since we can assume fairly well at this point that the new Amazon tablet will be considered part of the Kindle line, then it would appear that Amazon has found a fairly good way to preemptively deal with this advantage.
Regardless of the complexities of the underlying motives, it's good news for potential Kindle customers.  If you or somebody you know has been on the fence regarding a Kindle purchase, for whatever reason, chances are quite good that there's going to be a nearby Walmart that can help with providing a bit of first hand experience.  Whether you personally like Walmart or not, you can't deny their presence and convenience.  If nothing else, stop in, try out an eReader or two, then decide what you want and hit up Amazon.com for the actual buying.  Not endorsing the store, their politics, or their methods, just considering the potential advantage to the consumer.