Google together with Sprint are brining RCS – Rich Communication Service – to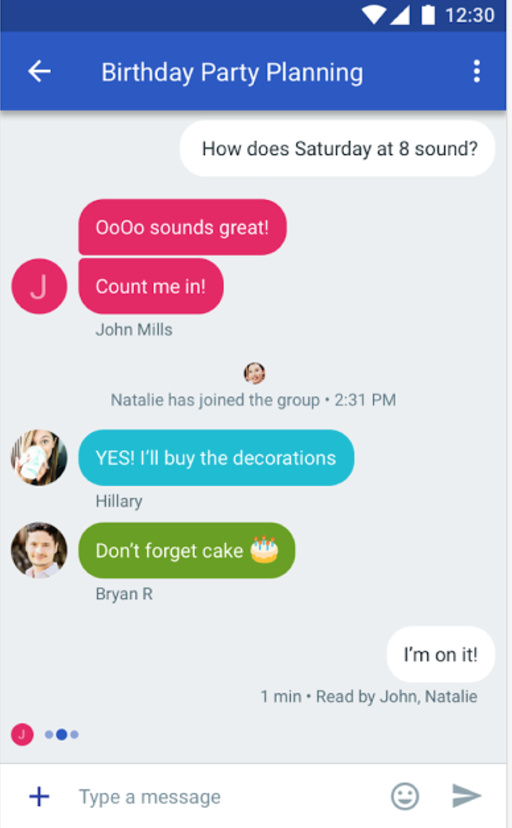 Android devices. Sprint is the first carrier partner for Google in an effort to bring RCS to its Android devices. RCS on Sprint will enable enhanced messaging features on Android phones like better group messaging, high resolution photo sharing, advanced file transfer, typing indicators and read receipts.
RCS is a GSM Association program which was created by GSM Association in order to create an inter-operator communication services based on IP Multimedia Subsystem. Google acquired RCS provider Jibe Mobile in September 2015. And the Jibe cloud platform will power new RCS service for Sprint. RCS could be described as SMS messaging on steroids. It's a standard which modernizes SMS and brings many advanced features currently available only on messaging apps. These includes group GP chats, read receipts (pingbacks indicating that message was read by recipient) and typing indicators. It could also transfer images and files many times larger than what is currently supported by MMS. It also features support for group messages which allows users to create new groups, join groups and leave groups when needed.
Those Sprint customers who use select LG and Nexus phones will get an automatic update while other customers will have to install update manually from the Play Store by downloading Messenger app from the app store. New Pixel phones from Google has Messenger app preloaded so for all customers with Pixel phones on Sprint RCS will be enabled by default. Also beginning next year every Android Spring phone will come preloaded with Messenger app and RCS enabled. You can get more details on this offer via Sprint customer service department.
RCS is another step by Google to compete with Apple iMessage infrastructure. The problem though is that adoption of RCS is currently limited and users on Sprint with RCS won't be able to effectively use it with users on other mobile providers. Google promised to enable RCS on other mobile providers in "coming months".
In order to use RCS on Android phone users will have to use Messenger app. This app is different from Allo app which Google promotes and which has AI intellectual assistant. Allo works cross-platform but given its late entry to already saturated messenger market it may have problems competing with existing messengers.