FedEx has just delivered my Kindle 2 International. On the exterior it looks exactly the same as Kindle 2 with US wireless. However there seem to be some changes in the software. First of all the device reports software version to be 2.2 (375490138). What is interesting is that this version can't be found on Amazon Kindle source code web-page.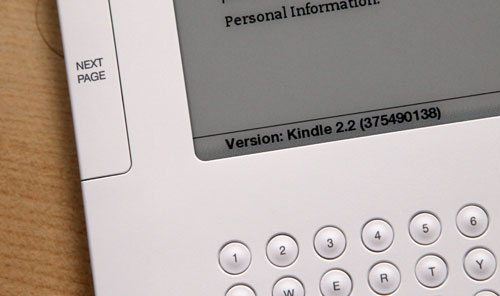 Poking around the settings and easter eggs I found that 411 and 611 pages look different.
I've also found a new hidden setting: if you type 311 while on the settings page you will be able to manually switch wireless networks just like on any other GSM phone.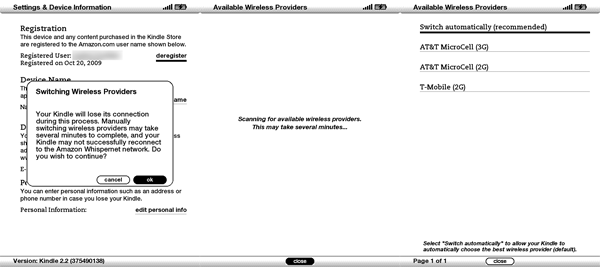 Kindle 2 International seems to have several new screensaver images.
I can confirm that despite the change in software number the fonts are still not Unicode. Unicode font hack for US Kindle 2 doesn't install on the international version. At first it wouldn't even recognize the update. I've played around with Igor's script and was able to tweak it to produce .BIN files that are recognized as updates by Kindle. However these updates still fail during the installation. Right now I'm trying to figure out why that is and how to fix it. If anyone would like to beat me to it – the updated version of Igor's script can be downloaded here: kindle_update_tool. You'll need to have Python installed in order to run it. To build update packages for Kindle 2.2 you need to use -k4 switch. Good luck! Let me know if you figure it out.