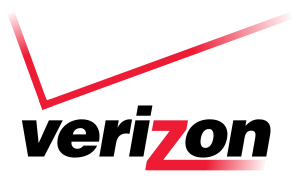 iRex's latest attempt to best the Kindle just got a little more legitimate.  While early specs on the latest iRex Reader promised 3G wireless capabilities, actual plans for a carrier were up in the air.  That's all changed with the announcement that iRex will be the first eReader to use the Verizon network.
The reader has now managed to duplicate many of the important features the Kindle offers.  Not only can it download books wirelessly from anywhere with cell reception, but it also is connected to the Barnes & Noble store.  Of all of Amazon's competitors, I have to say that Barnes & Noble seems to do the best at challenging the entire Kindle experience.  In the future, buying and reading books from either company should be fairly similar.  Amazon's strength lies in early dominance, but B&N may be able to make up for this through brand recognition and their ubiquitous brick and mortar stores.  For people who are reluctant to switch to an eReader, being able to associate with a familiar, non-cyberspace chain is going to go a long way. Read how to open and convert SVG file.
But one question I have is how much customers will need to pay for data transfer.  On the Kindle, Amazon pays Sprint for all the bandwidth their customers use.  As far as I can tell, this isn't going to happen with the Barnes & Noble store.  Not only is their store compatible with eReaders from two different companies (iRex and Plastic Logic), but both companies use different wireless providers (Verizon and AT&T, respectively).  This seems to suggest that business surrounding the wireless faculty of the readers will be handled completely separate from the B&N store.  Does this mean that wireless costs will be different for either reader?  Or that customers will need to sign contracts for service agreements?  In general, cell phone companies aren't very well liked by consumers.  If customers are made to sign up for a data plan when buying an eReader, I think they will be more likely to consider the Kindle instead.