It took me a bit longer than usual to come up with the summary but here goes…
Kindle book count increased 41,016 (13.8%) in the month of July with final count being 335,897. Notice odd fluctuations between the 9th and 14th. Perhaps some publisher couldn't make up their mind… Besides that book growth was linear at about 1,300 books per day.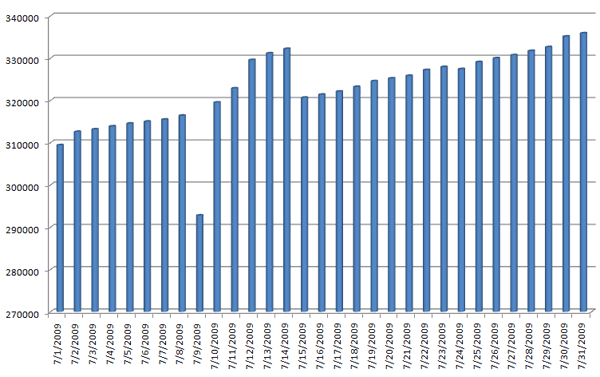 As for Kindle blogs, there were 445 (7.5%) new blogs in July with final count being 6,364. It looks like bloggers are loosing interest in Amazon Kindle as publishing blog platform. The growth was linear with a rate of 14 new blogs per day. As for BlogKindle.com, it more than doubled its number of Kindle subscribers.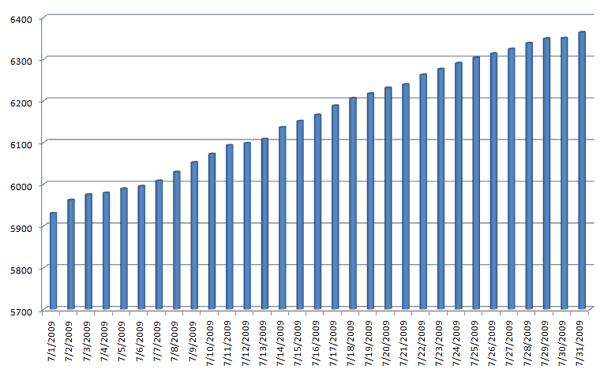 Since there were no major changes in subject disstibution compared to June 2009, I'm going to skip these charts this month.
Here's a scoop of what happened in July 2009: