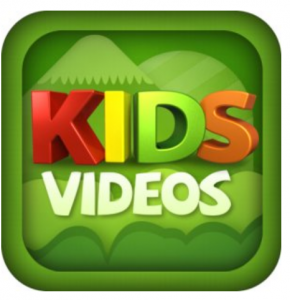 The Kindle Fire and other tablets currently out in the market are full of great videos and offer unprecedented portability. You can curl up on the couch with your Kindle Fire and watch YouTube or Netflix. This is great for adults who have the ability to use discretion on what they can or want to watch.
For kids, the the portability and easy video access can cause issues. Content meant for mature audiences are everywhere. Controlling what kids watch and the constant worry over whether they might stumble over something inappropriate can be exhausting. You can check what they're watching on a TV or computer, but a tablet can be easily concealed.
The good news is that MeFeedia has developed an app called Kids Videos for the Kindle Fire and iPad. The app includes family friendly videos from YouTube, Vimeo and DailyMotion. So parents can get peace of mind knowing what they kids are watching is appropriate and even educational.
Kids Videos allows you to search by genre, "like" your favorite videos and save for later. The videos are pulled from all over the web so there is a huge library to choose from. Watching educational videos on the Kindle Fire makes learning so much more fun and interesting.
At the time of writing this app was available for free in the Amazon Appstore. There are other kid video apps available for the Kindle Fire, but this is the first one that has shown real promise with highly favorable reviews. For the most part the reviewers echo what the product description says. So it appears to do what it set out to do.
Find out how to open MKV file
.The age range for tablet users has grown by leaps and bounds in the past few months. The Kindle Fire is inexpensive enough for the average consumer to justify. It also offers a lot more kid friendly content thanks to apps like Kids Videos, games, and e-books written for children. What used to be a niche market is fast becoming the norm.