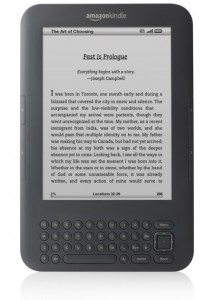 Well, it's been a week now since we got word of the new Kindle 3 release date and the details that go along with it.  Most regular consumers won't have a chance to get one in their hands for a while yet, given the "On or before Sep 4th" updated release date and the fact that those who didn't jump right in must now wait a bit longer, since Amazon(NASDAQ:AMZN) has already sold out their initial stock.  In the meantime, there are a few reviewers who have been given a chance to get to know their new Kindles a bit in advance and a huge number of people wishing they had as they examine every detail they can get while they wait.  What exactly is being said so far?

PCWorld's Melissa J. Perenson gave us a good look at the new features.  The expected highlights are all there and duly noted as a greatly improved experience.  She liked how the darker border accentuated the screen, the more comfortable button layout, an improved keyboard, faster page turns, etc.  Things that might not have stood out to most potential users, but that seem to be a big deal in practice, are: the lighter weight of the new design(15% lighter than the Kindle 2, which was itself noticeably lighter than the competing nook device), the rubber backing which greatly increases the comfort of reading one-handed(assuming no case, of course), and the ability to change your preferred typeface.  This last might seem like no big deal to the majority of long-term Kindle owners, but it is a feature that most every other eReader, from LCDs to the nook, has had for a while now.  As far as this review goes, she found absolutely nothing worth listing as a significant downside.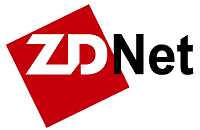 ZDNet's Larry Dignan also managed to get his hands on one and was kind enough to present some opinions.  One of the things that readers will be pleased to note is that the page turn speed is now, according to this description at least, a complete non-issue.  As he describes it: "Simply put, the Kindle turns pages faster than I can. It's instant book gratification."  In addition to this, the 50% higher contrast and the improved design of the physical interface were both deemed worthy of mention as major selling points.  A somewhat surprising note was the improved Webkit browser.  While the convenience of a Kindle's browser has occasionally been useful, I don't think many people would consider it a vital feature for improvement.  Maybe Amazon will surprise some people here.  Dignan's cited negatives as far as the new Kindle goes concentrate on the format(and really who doesn't want Amazon to at least support third-party EPUBs at this point?), and lack of apps.  Since we've started to see some KDK projects in the form of games become available for public consumption already, it's fairly safe to say that the latter point is becoming moot.  Is the lack of open format going to be enough to turn most people off of the device?  It seems rather doubtful.  Another reviewer with a very positive look at things.

CNET's David Carnoy takes a bit of a more speculative view on the device, observing its potential for the future, as much as what it offers at the moment.  As usual, note is made of the improved screen, both in terms of contrast and refresh speed.  The brief note that Amazon has advised their customers that they can return their Kindle 2 purchases for the new model, assuming those purchases were made in the last 30 days, should be fairly useful for some.  He also, fortunately, provides us with some details that have not seen as much attention as perhaps they should.  First, the new Kindle software will, it appears, allow for the reading of password-protected PDF documents.  This will, of course, have an effect on a fairly narrow range of users at the moment, but it will also open up a number of new potential business applications.  Second, the new browser, in addition to being faster and easier to use, will have something called "Article Mode".  This viewing mode will allow users to cut away everything but the text content on a page for ease of reading and to minimize the necessary page refreshes.  While Carnoy once again cites the arbitrary $99 price point as something Amazon has thus far achieved, this is the only negative he seems able to come up with at this point.
Try as I might, and I did, to find a counterpoint to all this unbridled positivity, nobody seems down on the new release for anything rational.  There's a small crowd of people complaining that $139 isn't $99, so Amazon is bad.  There's also a similar contingent claiming that since it isn't a color touchscreen tablet, the $500iPad renders it worthless.  Overall, however, this is clearly the most positive, most anticipated, and most affordable addition to the eReader market so far.
Nobody is going to claim that there is nowhere left for eReaders to go, but this is clearly a high point for consumers, with an accessible price point, strong hardware that does its job well, an incredible selection, and the whole Kindle platform as it spreads across nearly every computing device one is likely to get an urge to read on.  It will be worth checking back when the device starts hitting homes and people have more first-hand experiences to talk about, but nobody seems at all hesitant to be impressed.
In case you've missed out on our own Kindle 3 review, you can check it out before making up your mind.