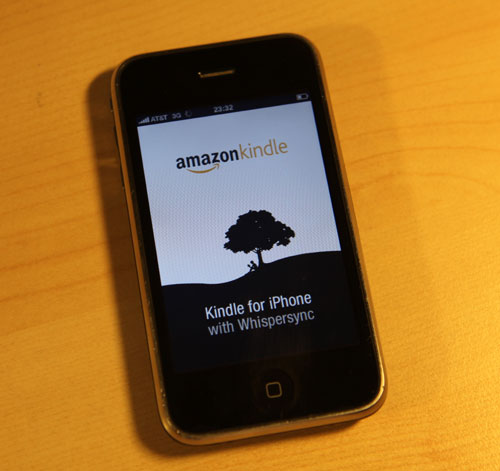 Kindle for iPhone or iPod touch gives you about all of the features you can get on a regular Kindle or Kindle DX.  You can download any of the books from the Kindle Store, sync to pages and adjust the font.  Kindle for iPhone or iPod touch uses a backlit screen so you can read your book in the dark if you want to.  The home screen allows you to sort your books by recently added, author, or title.
Additional features include the ability to download the book in the background for IOS 4.0 devices, read free and out of copyright books from Project Gutenberg and other similar sources.  For a more comprehensive list of features go check out the Kindle for iPhone page on Amazon (NASDAQ:AMZN).
Software requirement: IOS 3.0
To install: Search for Kindle for iPhone in the iTunes App Store on your computer or on your iPhone or iPod touch.  Get the latest version: 2.5.1.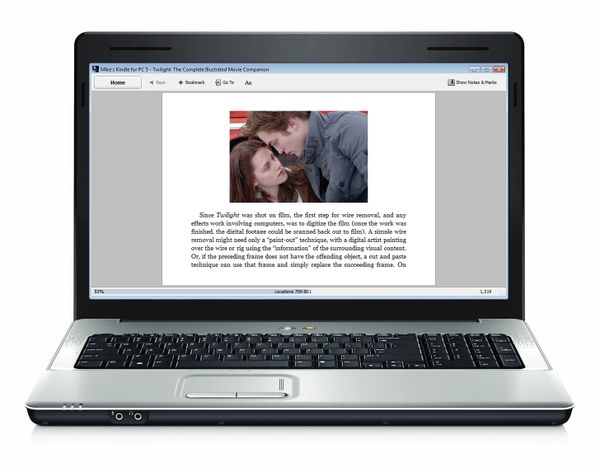 The Windows PC Kindle Application allows you to read your Kindle books on your computer.  It includes full screen color and brightness adjustments, the ability to sync annotations and last page read, and you can search for all books available in the Kindle Store.
Requirements for the Windows PC Kindle Application:
Windows XP Service Pack 2, Vista and 7.
At Least 128 MB of RAM
Screen Resolution of 800 by 600 or greater
500MHz Intel or AMD processor or faster
100MB of disk space
Most PC's nowadays fill these requirements easily.
To install: Click "Download Now" on the Kindle for PC product page and the installation should begin automatically.  If it doesn't, Amazon provides you with a page that gives you a link to try installing it again.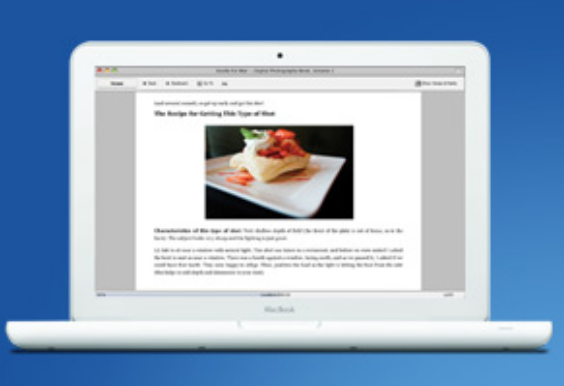 Kindle for the Mac does has most of the same features as Kindle for PC except that the Kindle for the Mac just allows font adjustments.
Requirements for Kindle Mac Application:
A Mac with a 500MHz Intel processor or faster
512 MB of RAM
Leopard or Snow Leopard OS
800 by 600 or greater screen resolution
100MB of Disk Space
To install: You can install directly from the Kindle Mac Application Product Page, or you can install from the Mac App Store.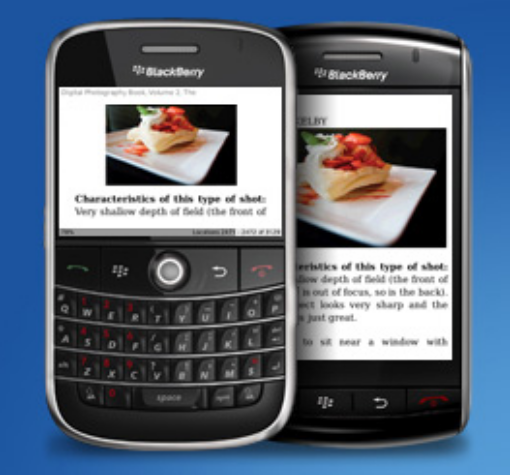 The Blackberry Kindle Application is available for:
Bold 9000 and 9700
Curve 8520 and 8900
Storm 9530 and 9550
Tour 9639
Torch 9800
To install: Sign into your Amazon account and send an email to your Blackberry or download directly from your browser at "amazon.com/kindlebb".
This is the only app that is available to just U.S. customers.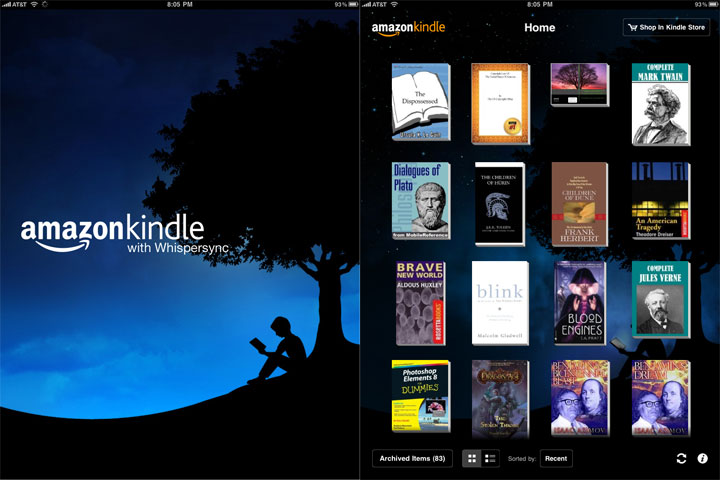 The Kindle for iPad Application is the same as the application for the iPhone, but on a larger device.  It also includes Kindle Audio and Video.
Software requirements: iPhone/iPad 3.2 OS software update.
To install: Download Kindle for iPad from the iPad App Store.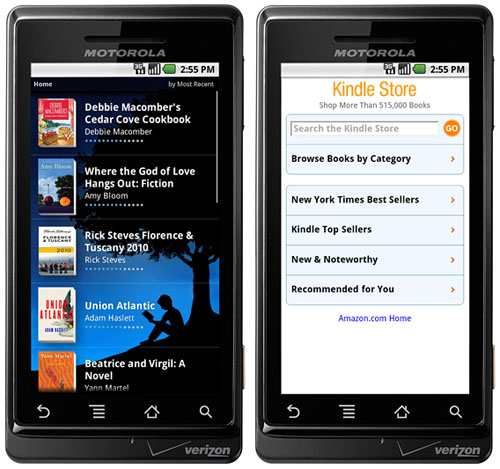 Kindle for Android users can share reading progress, read in landscape or portrait mode, zoom in with a double tap and read over 100 magazines and newspapers in addition to the 810,000 books in the Kindle Store.
Software Requirements: Android 1.6 or greater
To install: Search for "kindle" in the Android Market or use your phone's sensor to capture the Kindle for Android Application barcode on the product page.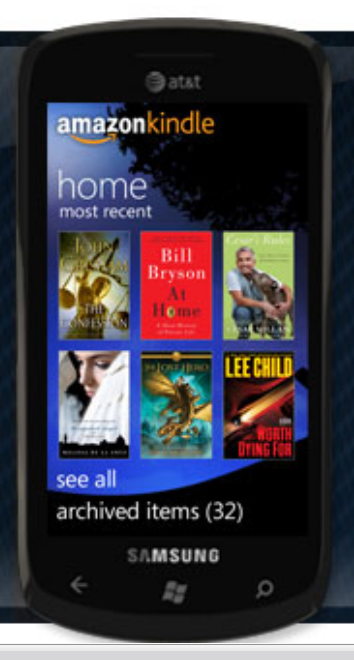 The Windows Phone 7 Kindle application has 5 different font sizes and 3 background colors to choose from. You can also email a link to a book you are currently reading or one from your library to a friend.
To install: Download the Windows Phone 7 Kindle application from the Windows Phone 7 Marketplace.