I've been counting books in Kindle Store on a daily basis and now the time to share results:
When I first started counting on the 2nd of March 2009 there were 242,488 books in the Kindle Store.
As of the 12th of May 2009 there are 281,986. 39,498 books in 71 days.
So on an average day 556 new books are added to the vast collection already available to Kindle owners.
If the pace remains constant there will be 411,606 books in the Kindle Store by the end of the year.
Target of 300,000 books is estimated to be hit on the 13th of

July

June, 2009
Target of 400,000 books is estimated to be hit on the 10th of December, 2009
Lets wait and see how accurate these predictions will be. So far as you can see from the chart below the pace has been quite constant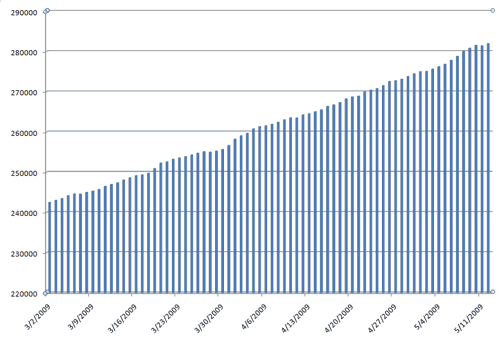 If you are interested in what kind of books are these take a look at the next chart (click to zoom in)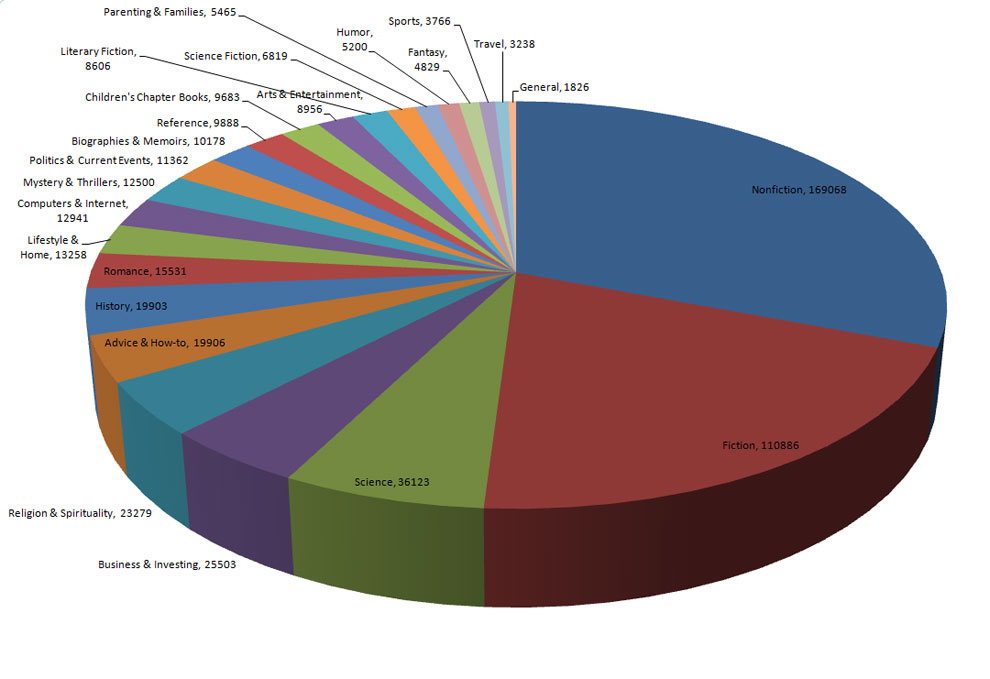 If you add up the numbers you'll notice that the sum is more than 281k. This is because there usually one book belongs to more than one category.
I'll make a habit of posting these statistics every month.