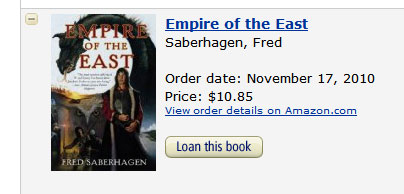 Without much of an announcement, Amazon has rolled out the Kindle feature that many people has been waiting for since it was announced two months ago. Kindle books can now be lent and borrowed for a period of 14 days. The feature is only available for some of the books. Here's official Amazon help page about eBook loan feature.
At the moment it is not integrated into Kindle device software so you have to visit amazon.com website to loan and borrow books. You can do it either via "Manage Your Kindle" page or by visiting product pages of the books that you've already purchased. Either way you will see one of these links.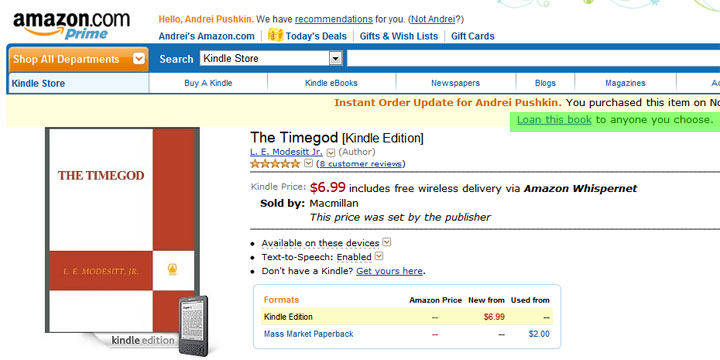 After clicking on this link, you will be prompted to enter recipient email address, name and a personal message. They will then receive an email with the link to accept book on a loan if they wish.
The whole thing is relatively simple and straightforward. It is up to publishers to enable to disable this feature. Since I didn't explicitly enable it for my dictionary books and they are available for lending, I guess that it's enabled by default. Read how to open QFX file.
What percentage of books is lendable is hard to say at the moment. I did a quick check of my Kindle library and it roughly seems 50/50. В Typically it's either free out-of-copyright books that have lending disabled or popular bestsellers like "Lord of the Rings" or Gunslinger series by Stephen King. Read how to open PSD file.
To get a feel for how this new feature works, I'm going to loan out all of the lendable books in my collection. If you like anything from the list below, just drop me a comment and I'll loan you the book. If enough people would get interested, I would set up a book loaning exchange website, where people can list Kindle books they are willing to loan and people who would like to borrow can find them.
Enjoy!