I would be the first to admit that the Kindle line is amazing.  I love my Kindle Keyboard and use it daily.  I also know that I'm not the only one.  It is therefore unsurprising that when a Digitimes rumor indicated that Amazon was buying up truckloads of color E Ink screens in a size that would work in the standard eReader form, many people took it seriously.  It turns out that this is pretty much confirmed to be a fabrication already, and that is not at all the bad thing that it seems at face value.
As those who have followed any of the rumor storms surrounding Kindle releases are probably aware by now, Digitimes is something of a questionable source.  While they get just enough right that people keep checking back, this time other more reliable resources with far better track records have checked into the situation and confirmed that there is no chance at all that Amazon will be launching a color Kindle.  Not only are the E Ink Triton displays currently being produced primarily in 9.7" rather than the 6" that Amazon would certainly require after the failure of the Kindle DX to take off in any major way, they would apparently need at least a year to gear up for fresh production of this magnitude.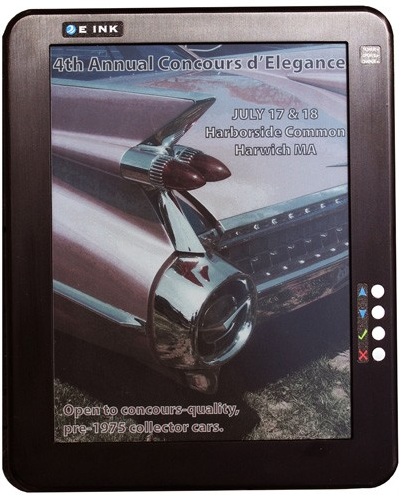 Before you get upset, though, take a look at the Triton display a little more closely.  Under ideal conditions, it is amazing.  Everything we would ever ask for from a color eReader and perfect for a new Kindle to breathe innovation into the eReader market with.  What we saw at CES 2011 was not that.  It looked nice, but that's about all.  The colors were definitely on the screen and they were distinct and easy to make out, but they were dull.  Uninteresting.  Not quite ready.
As much as I would love to have a brand new color eReader that could bring everything in the print world together again without the need for the flaws of LCD displays, this is not the way to pull it off.  When Amazon releases their first color Kindle eReader, let's hope that they take it seriously and make it a serious product rather than just jumping to get something on the market to prove to customers that they haven't completely given up on reading in favor of tablet sales. Learn how to open APK file.
Make no mistake, in time there will be a Kindle Color and it will not have an LCD display.  Jeff Bezos said a long while back now that he was unwilling to release a color eReader before the technology was ready to do it right.  This is not that time and I am happy to say that there is no reliable indication that either Bezos or Amazon in general have changed tune.  Give it a year or two, then we can see what the future of eReading looks like.  In the meantime, there is always the Kindle we know.