We can acknowledge that the Kindle Fire has already had a profound effect on the tablet industry at this point.  From the moment it was officially announced prices have been falling and everybody is scrambling to catch back up.  No other Android tablet has come close so far.  There has definitely been enough time now for the media tablet to have lost some of its novelty and it might be useful to look at how the Kindle Fire has fared in the meantime.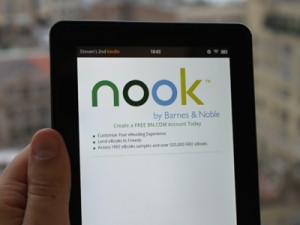 I will admit that, as much as it makes little sense to me personally, the Kindle Fire has become a fairly common aspect of the eReading world at this point.  Maybe it's the fact that there is no Kindle with GlowLight, maybe it's the fact that the Android system allows for installing apps that will open any eBook regardless of the format.  Maybe I just over-value dedicated reading equipment.  Whatever the case, the Kindle Fire has proven a popular reading accessory with some surveys reporting that as the most common activity among all Kindle Fire users.
Durability has held up well.  While initial tests, such as that done by Andrei, indicated that the Kindle Fire's screen was almost humorously scratch-resistant it is always good to see that sort of thing last.  The majority of Kindle Fire owners I have come into contact with indicate that their devices are in roughly the same shape today that they were when first unboxed.
The Kindle Fire's Android fork has remained relatively successful.  Amazon's Appstore for Android is still home to slightly less than 10% as many titles as Google Play, but more developers seem to be deciding that it might be worth jumping through some of Amazon's hoops to get to a store that is more likely to attract customers to a given product and that can be trusted to reliably pay developers for those sales.  Google's selection might be better and their update process more streamlined, but none of that matters if they continue to offer the lowest return on investment of any major app store.
The biggest failure is clearly the Silk Browser.  After the hype and high expectations right around the time that the Kindle Fire launched, there has been nothing good enough to be worth noting.  All of the improvements that they tried to bring to the table ended up serving to slow down the browsing experience far too much and it remains to be seen if any real effort is being made on an overhaul at this point.
I would say that, for what it is, the Kindle Fire has lived up to most of the hype.  It was always meant to aid in consumption and it does so admirably.  The battery doesn't wear out particularly quickly, the device can take a beating, and the software is sufficiently diverse that you can load pretty much anything you might have an urge to take in.  Amazon is always looking for ways to bring even more to the table, of course, as demonstrated by their recent deal with Paramount, but that only emphasizes how valuable the small investment in a Kindle Fire can be.