Early on in the Kindle's life, there was a lot of insistance than it couldn't possibly succeed as a product when there was something as great as the iPad available.  As we know, these predictions of doom didn't exactly pan out.  Dedicated eReader products were able to carve out their own market by bringing along capabilities that made them exceptional at what they did, even if that one task was somewhat narrow compared to potential competing types of products.
With the recent announcement of greater variety in the Kindle line, however, there is likely to be at least a small amount of confusion among prospective buyers.  After all, Amazon has made a great eReader line and many will want to force the Kindle Fire into that niche despite its better fit elsewhere.  While it makes sense for Amazon to want to capitalize on the popularity of the Kindle line by including the new tablet in it, it remains important for people to realize the things that the Kindle Touch will do better as a reading device.  In order to help simplify things, let's look at some ideal uses are for each specific device.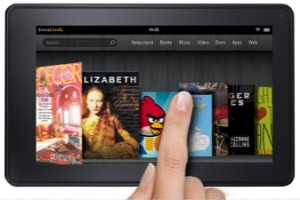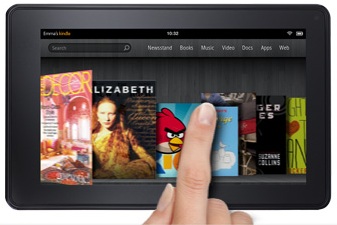 | | |
| --- | --- |
| Kindle Fire | Kindle Touch |
| Video Streaming | Extended Reading |
| Internet Browsing | Reading in Sunlight |
| Email Correspondence | Audiobooks |
| Casual Games | Textual Analysis (X-Ray) |
| Magazines & Comic Books | Library Lending |
| Color Document Access | |
As you might expect, the actual eReader is a bit more focused on the book experience while the Kindle Fire is able to handle many tasks.  At first glance, this implies that the tablet is the more valuable tool.  For many people this may well be the case. Just as the iPad does more than the Kindle in terms of sheer feature quantity, the Fire will always come out on top in that way.  This should not be mistaken for an indication that the Kindle Touch is never the superior device, though.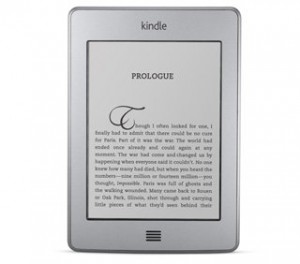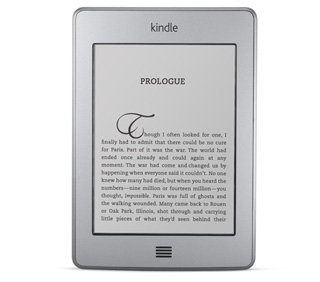 No matter what advancements become possible with LCD technology, it is unlikely that these displays will be able to match the ease of use provided by the E INK Pearl.  While some will claim that they have no trouble with reading on a backlit screen, the vast majority have expressed a definite preference for something like the Kindle Touch during the long periods of reading likely to be taking place over the course of a novel.  These displays are also handle sunlight quite a bit better if that happens to be your preference while reading.
In addition to the screens, when you're reading a book it is nice to be able to put it down and pick it up again a day or two later without worrying about charging.  The fact that Kindle eReaders last weeks to months between charges makes them feel more like read books.  The weight is also less than half that of the Kindle Fire, which while not necessarily a major issue at first will be noticeable over long periods of on-handed reading.
Perhaps the biggest selling point for the active reader will be the X-Ray feature.  Amazon promises that this will be a great aid for picking out important passages, accessing related material, and generally supplementing your reading experience.  While it is not something that we have been able to preview at this time, a system that works as well as Amazon claims X-Ray will would be an invaluable tool for many reasons.
If reading isn't your main concern, of course, then the Kindle Fire still makes a lot of sense.  The 8 hour battery life is at the high end for similar products, the app store is one of the best, and the whole end to end experience is geared to make viewing, listening, browsing, and reading as comfortable as possible.  At $199, this is a game changing device that packs far more power and functionality than you would expect into a compact package.
To go along with the launch, Amazon has beefed up their Instant Video collection with tens of thousands of new titles including many available for free to Amazon Prime subscribers.  They have put a lot of work into making sure that streaming video runs smoothly on the new tablet, so it is safe to say the experience there will be as pleasant as possible on a 7″ screen.
I would not recommend the Kindle Fire for readers, due to screen type and battery life especially, but other than that it will be a valuable resource to just about anybody.  It's portable, light, fairly powerful, and capable of opening just about any form of media you can think of.  While nobody is really expecting that the iPad is in any trouble from this corner at the moment, it's hard to argue with something that does a comparable job at less than half the price with what may be an even better source of content to draw on.