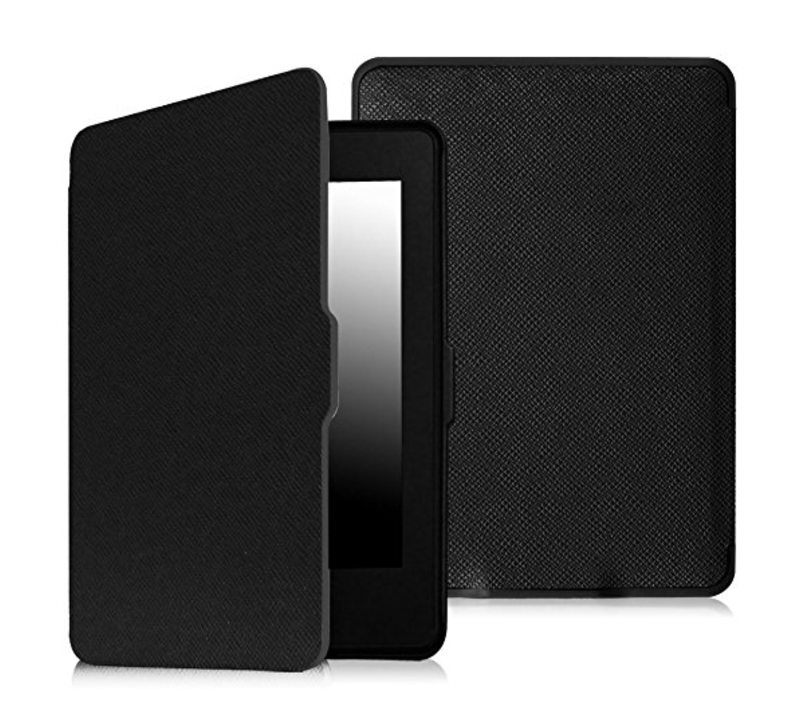 Amazon is currently running a $20 sale on its most popular Kindle Paperwhite device. It is now on sale for $99.99 (was $119.99) And even better if you're shopping for Kindle with a fancy leather cover you're in luck. Kindle Paperwhite Bundle is on sale for $139.97 which is $40 cheaper than its usual price of $179.97.
Please note that Kindle Paperwhite Bundle with Leather cover and power adapter has limited availability of covers right now. Only following leather cover colors are available at the moment of writing this article:
Black Cover Color
Ink Blue Cover Color
Persimmon Cover Color
Royal Purple Cover Color
When you choose a cover color (on a Kindle Paperwhite Bundle page) which is not available right now, Amazon shows you a message saying: "Currently unavailable. We don't know when or if this item will be back in stock." But if you go to Amazon Kindle Paperwhite Leather case, Fuschia (or any leather cover page which is currently unavailable) you will see that product will be in stock on December 24th, 2016. So it may mean that Amazon only running Kindle Paperwhite Bundle deal until December 24th or it may also mean that the deal will continue until New Year and covers in other colors will appear as part of bundle deal on December 24th. But if you are not crazy about specific Kindle colors I would hurry because this deal is quite good and is the same deal Amazon had for Kindle Bundle on Black Friday. Learn how to open ODS file.
Here is what is included in Kindle Paperwhite Bundle deal with Leather Cover and Power Adapter.
Includes the latest Kindle Paperwhite 6″ E-Reader in black with Special Offers ($119.99), Amazon Leather Cover ($39.99), and Amazon 5W Power Adapter ($19.99)

Higher resolution display (300 ppi) – with twice as many pixels

Now with Bookerly, our exclusive font, hand-crafted from the ground up for faster reading with less eyestrain

Built-in adjustable light–read day and night

Unlike tablets, no screen glare, even in bright sunlight

A single battery charge lasts weeks, not hours

Massive selection, lowest prices–over a million titles at $2.99 or less

Lighter than a paperback, holds thousands of books