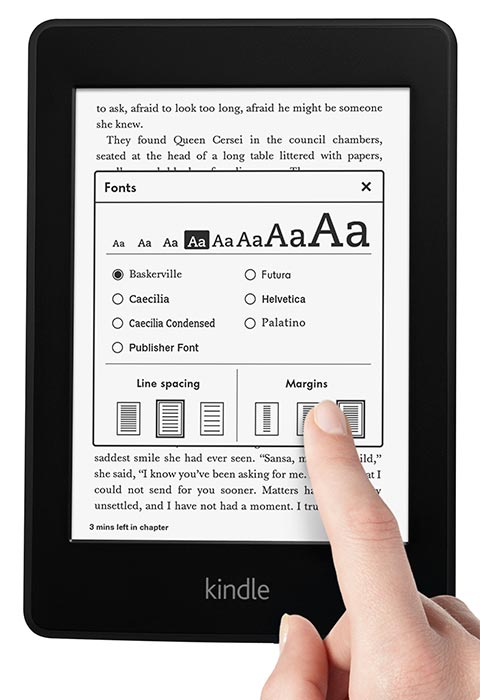 25 days before Black Friday Amazon lowered price of its Amazon Paperwhite from $119.99 to $99.99. Kindle Paperwhite is one of Amazon bestselling devices which provides the best value for its cost.
Besides Kindle Paperwhite following Kindle products also got $20 discount. Kindle 6″ is now $79.99 after $20 discount (was $99.99). Kindle Voyage is $179.99 after $20 discount (was $199.99).
Based on previous Black Friday discounts this deal will probably be there until Black Friday holiday or even until official Amazon Black Friday close date on December 22nd. But it is also possible that Amazon will stop the deal for sometime and re-launch it again later to spark more interest. So sit tight!
Last month Amazon announced it will hire 120,000 holiday workers to help with holiday demand.
New Amazon deals are now available on Amazon official Black Friday page at https://amazon.com/blackfriday. To choose which devices is the best for you visit following page https://www.amazon.com/Amazon-Kindle-Ereader-Family/b?ie=UTF8&node=6669702011 which has features and specs of every device in Kindle family displayed side by side. Learn how to open DAT file.