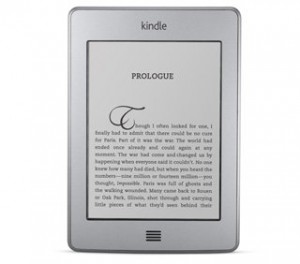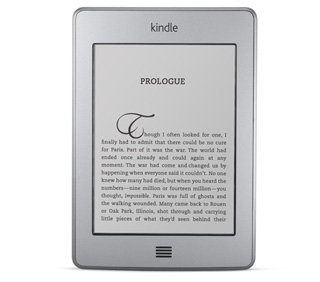 Recent reports via The Nikkei indicate that Amazon will finally be bringing their bestselling Kindle eReader line to Japan in April of this year with their newest model, the Kindle Touch 3G.  It will carry a  20,000 yen price tag (~260USD), which seems a bit high compared to what the same model is going for elsewhere, but this will actually be rather competitive with existing 3G eReader options in Japan.  Amazon has teamed up with Japanese cellular carrier NTT DoCoMo to offer 3G access which, as with all other Kindle 3G products, will require no data plan or monthly fee of any sort.
This will be a big step for Amazon in a number of ways.  Not least of these is the fact that they are entering into an uphill battle against both established competing hardware providers and a whole new publishing industry that has demonstrated a tendency to be far more resistant to the eBook as a medium than their US counterparts.  Sony and Panasonic are among the more recognizable names that already have a presence but this will also involve going up against Japan-based Rakuten, the company that recently acquired Kobo as a subsidiary and which has an impressive presence in the market already.
When dealing specifically with the issue of eBook supply, many have noticed that Japanese selections are pointedly missing from current Kindle Store offerings.  This is not really a coincidence.  Even localized Japanese eBook stores, such as that offered by Sony, reportedly tend to offer tens of thousands of titles compared to hundreds of thousands in other markets, and these don't always even include bestsellers.  Either there are some accommodations already planned for building relationships with Japan's book publishers, or Amazon intends to rely even more heavily than usual on their ability to attracted talented self publishing authors to the Kindle Direct Publishing program.
While this will be a great thing for fans of eReading in Japan, there is unfortunately not yet any real reason to get hopes up regarding a Kindle Fire offering.  Currently it is expected that the UK will be the first to have access to the Kindle Fire outside of the US and even that is taking an absurdly long time for many peoples' tastes.  The transition to Japan would require a far more extensive localization effort than even the Kindle Touch 3G will require as well as an impressively large amount of infrastructure development for Amazon.  That says nothing about the complications of digitals video rights acquisition, which one would imagine to be a major concern in this case but which I lack the ability to offer any informed commentary about at this time.
Regardless of how much of the Kindle Family makes the trip, it is good to see Amazon expanding their efforts in non-Anglophone countries.  While this tends to provide more complications at first, it's worth it to get the Kindle out there.  Hopefully this effort in particular will be more than just a passive offering of Kindle hardware and KDP, so as to draw more publisher attention to the potential for digital publishing in Japan.