I just had to exercise warranty on my Kindle 2. Hence the reduction of the number of posts on this blog…
The quality of the warranty service was a very pleasant surprise to me indeed. It goes way above and beyond of what I've experienced with other companies:
Phone wait was less than 3 minutes
The only thing I was asked to verify was that my Kindle 2 was fully charged and rather than telling me to do it anyway and call back in 3 hours like some other companies did. They took my word for it and emailed me the RMA shipping label. Easy and simple.
Now for the best part – Kindle warranty replacement uses one-day shipping and cross-shipment. This means that if your Kindle needs to be replaced – you'll most likely get it within 24 hours and before you actually send the damaged unit back to them.
Since I wasn't expecting such fast turnaround (in the past I had to wait for weeks for my electronics to come back from warranty repair) and I had several long trips planned for the next week I actually ordered another Kindle 2 with one-day shipping so that I'll not have to spend days in planes, trains and automobiles without my books. When I called the warranty I was told "no problem". They refunded me the shipping charge and set up RMA as return for refund.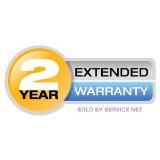 Now does this rock or what? Hopefully other companies will use Amazon as example.
While I'm on the topic – there are some 3rd parties providing extended warranty for the Kindle:
1) 2-Year Extended Warranty for Kindle 2 by ServiceNet. They extend the basic warranty to 2 years and cover 1 incident of drop related damage.
2) http://www.squaretrade.com/ offers 2 and 3 year extended warranty options for almost all electronics, including Kindle 2. For K2 I was quoted $49 for 3-year extended warranty.
Both warranties need to be purchased within 30 days of Kindle purchase. Since my current warranty replacement is officially a return for refund and new purchase I'll heavily consider using one of these options. I doubt that any of them would offer 1-day cross-shipping though…
Please let me know if had any experience with either of these warranties.