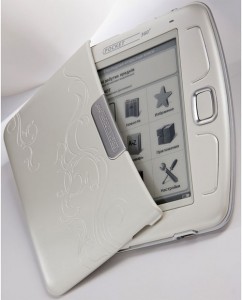 Netronix is working with Texas Instruments in order to bring out new eBook readers sometime in 2010. These eBook readers will be running on Android and will do more than just read eBooks. These are, of course, going to be rivaling the Kindle for market share.
Specifications are not available at the moment because the devices are still under development but the chairman of the company, Arthur Lu, that it will have the unique ability to interoperate between Android smartphones and embedded devices. He did not elaborate on it but it looks like this is Netronix's bid to make their offering different from the rest of the crowd. The ultimate goal is of course to offer something unique and different that will help to sell the product. And they have another something lined up along those lines.
The device will not only have interoperability with other Android devices but it will also have 3G and 3.5G data connection capabilities. This will be done via WWAN, which is only just catching up across the world. These 3G models are expected to land sometime in the middle of next year.
According to Lu, they are looking to transform this reader device into a platform for personal communications. So what he is looking for is the convenience of an eInk screen by but the data support of a MID. Sounds to me like asking for too much.
Kindle works so well because it is focused on reading books and reading books only. While trying to do so many things, the device is likely to end up confusing customers. And may even frustrate them.