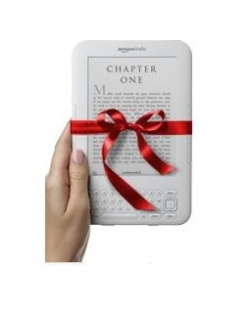 Kindle $89 deal got lots of attention on Black Friday. But the deal lasted for just several seconds and after that all available $89 Kindles were in the lucky customers shopping carts. Based on the number of negative comments which filled the internet after the deal I can guess that number of lucky customers was considerably less than those who went away from the deal page with empty hands. I guess most of those who missed the deal just went ahead with either $139 Kindle WiFi, $189 Kindle WiFi+3G, Nook or Sony Reader. Or they may just got completely disapponted with eInk based e-readers and went ahead for iPad. Who knows…
Now all excitement grows again with the arrival of Cyber Monday. I don't expect to see mile long traffic jams and crowds rushing to the shopping malls but I can foresee internet routers getting overloaded with shoppers and e-commerce sites getting slow due to inflow of cyber shoppers. On Black Friday around 9am when $89 Kindle deal was in progress Amazon Lightning Deals page was loading very slow. I guess load time of this page could be a good measure to see how many customers are trying to see if there are any exciting deals there. This page is loading quite fast now as I'm writing this post but it is 2am Cyber Monday night time and most of Cyber Monday shoppers are still watching dreams about their tomorrow's purchases.
Amazon has already changed their Facebook page to "Amazon Cyber Monday Deals" logo and published multiple deals there. You can see all of these deals at Amazon Cyber Monday Deals page.
I checked both Kindle WiFi and Kindle 3G pages on Amazon and they are still selling for $139 and $189 respectively. As of writing this post (Cyber Monday night 2am) I don't see any Kindle related deals yet but they may show up later during the Cyber Monday day. But besides Kindle related deals I see lots of other Cyber Monday deals in other categories, like Electronics, Video Games, Sports, Health, Beauty and more. So it may be worthwhile to check Cyber Monday Deals and see if you can find something good there.
Since I'm a sports fan I also recommend you to check out bowlex sport equipment page on Amazon – they have quite nice discounts on some cool training equipment there.
Also I see lots of folks lining up to dance in front of the Microsoft Kinect demo booths at my local shopping mall which I guess means that Microsoft Kinect is one of the hits on both Black Friday and Cyber Monday.