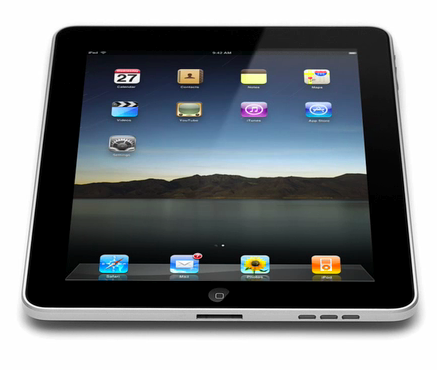 Unlike most companies, Sony is sounding positively chirpy about Apple's foray into the world of eBooks with their iPad, the iBooks app and the iBook Store. They welcomed Apple's move into the eBooks domain and also predicted the imminent death of paper printed books as we know it. Steve Haber, president of Sony's Digital Reading division told tech site Pocket-lint that a new device that has eBook reading built into as a feature is a good thing for the digital book market. He emphasized the fact that mobile devices that have this feature built in will play a key role in the paradigm shift from the analog to the digital media. So looks like Sony is actually happy that is has such great competition as the Kindle because frankly this is the device that put eBooks on the map. Even Steve Jobs acknowledged that.
Sony also mentioned that the conventional form of a book — ink printed on paper and bound together — is really on its way out. According to them, it has about 5 years of life left before everything goes digital. While that sounds really nice with so many people wanting it to go digital, I would like to remind people that similar things were said about the CD about a decade ago from this date. Yes it is dying but physical storage mediums for audio content have not gone out just yet.
So even though it is plausible that paper books will completely fade out in the near future, there is still at least a decade left for it to even start fading out. That is because the adoption curve globally on new technology is really low and it would be silly to focus only on the US.
But one thing's for sure — eBooks are only going to become bigger and better as time goes by. The same for all other print media content. We have officially stepped into the decade that saves the print industry by, Ironically, stopping all physical printing!