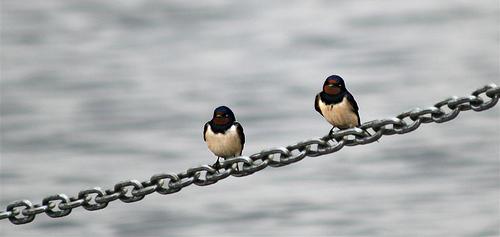 Welcome to the BlogKindle.com weekly news round-up!
Every Sunday we compile a list of our favourite stories from the past week, we also bring to you our selection of Kindle and Amazon related links from around the web. Compiled from blogs, magazines, main stream media and other sources, we hope these links will give you a definitive overview of what's happening regarding the Kindle and what the Kindle community is talking about.
Amazon Kindle Sales on the Rise? – Time
Low-Tech Warren Buffett "Probably" Getting Amazon's High-Tech E-Book Reader – CNBC
Amazon Kindles Sales as Readers Demand Novels Online – Bloomberg
Is Kindle the iPod of e-books? – The Philadelphia Inquirer
Missing the Kindle after a test run – San Francisco Chronicle
The next chapter: It's digital – Charlotte Observer
Why Sam loves his Kindle – TeleRead
If you buy a new Kindle, is it possible to get a returned Kindle? – Mobileread forums
Making Kindle Content for the N00b – Mobileread forums
iPhone App Store Takes on Amazon Kindle with 99 Cent E-Books – Mobile Magazine
New Ain't Always Better – Shyspeak
Sorry, I still don't think the Kindle makes sense – IT World
contra kindle – Publishing Frontier
'High Fidelity' Author Nick Hornby Sounds Off On Kindle and eBooks – Switched
Amazon's Kindle – My Technical Pages
Kindle love from Washington Post Company CEO—but can his newspaper learn to appreciate others' iPhone love? – TeleRead
Test Driving The New York Times – Kindleville
Kindle e-book device selling, slow but steady – Examiner.com
Free Books for your Amazon Kindle – 43 Folders
Reading is FUNdamental – wiked-kriket @ livejournal
The field narrows for e-books – CS Monitor
Kindle: 1, Noam: 0 – Noamberg
Amazon Kindle and my reading habits – Samiq Bits
Buying two Kindles – MobileRead forums
I'm in Lurve – willow-25 @ livejournal
Kindle is mine! – rhienelleth @ livejournal
Kindle is fun but sucks for scholars – Everything is Miscellaneous
Amazon's Kindle e-reader! What's not to love? – Examiner
Capacious Kindle for July 8 – Aaron Crocco
The future of the book: mimicking a classic – Polythinkers Pad
Must…not…buy… – rhienelleth @ livejournal
Rebuttal to Amazon Kindle Critics – Josh Bancroft's TinyScreenfuls.com
Can Other Kindle Terms from Amazon Be True? – EduKindle
The number one reason I want a Kindle – Jason Preston
The Platform: The Power of Amazon – The Century Foundation
The Future of Textbooks: How Technology is Changing Classroom Texts – Wired Educator
Electronic books…overlooked, and shouldn't be. – Anchored Authors
Amazon Owns Me (Or "I knew He'd Break Down Before the End") – Words of Redemption
Kindle – Futuristic Technology For A Steep Price – eFluxMedia
$9.99 Top Price Users are Willing to Pay For Kindle Books – Light My Kindle
Kindle Tips: Content not downloading – I Read What??
New Stuff!!! – willow-25 @ livejournal
Kindle Has To Hang In There; Things Are Looking Up – eNews 2.0
More Kindling – Cafe Hayek
I took the plunge – MobileRead forums