Patches were tested by several volunteers and all results were positive. The patch works and doesn't cause any problems. You can now read books on your Amazon Kindle 2 in Russian, Chinese, Japanese and probably number of other languages.
Currently I'm releasing hack with two different fonts: Liberation that comes from RedHat Linux and Droid that comes from Google Android project. Both fonts are open-source and they are the best ones I could find that suit the needs of this hack. Finding good fonts was much harder than creating the hack itself.
Instructions and download links can be found here. Please-please-please-please-please do be very-very-very-very-very careful if you decide to experiment with adding your own fonts to the hack. If you find good free or reasonably priced fonts that work – please let me know – I'll test them and make more versions of the hack available here and give you proper credit. Please spread the word about this hack as it will increase chances of someone finding better fonts that can be used with it.
Here are some screenshots of what Kindle 2 with hacked fonts looks like: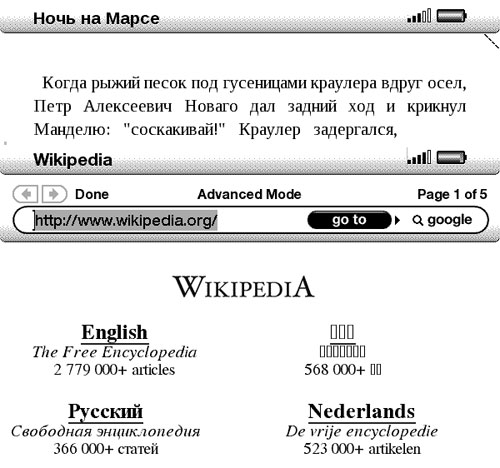 …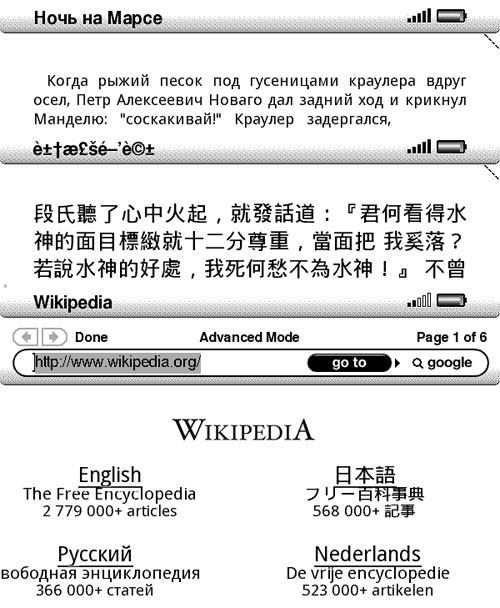 I would like to thank John, Ted and some other folks for helping me test this patch. Another big thank you goes to Igor who created the python script that creates Kindle 2 update packages.
I'll now shift my attention to figuring out creating custom recovery mode updates. Once this is done – I'll have much more freedom in messing with fonts and other settings without fear of bricking my Kindle 2.