This updated version of Kindle Unicode Fonts Hack works on all versions of Kindle software including the most recent 2.3 and installs on Kindle 2 US, Kindle 2 International and Kindle DX.
I've added more font combinations:
GNU FreeFont – this hack uses GNU Free Fonts that come with Linux and are free to redistribute. All font styles are preserved (serif, sans-serif, mono-spaced, bold and italic) but these fonts only support Latin, Cyrillic characters and some others (click here for full coverage data). So if you are only interested in Russian books – this is the way to go. Otherwise this patch will do you little good. Here are download links:

GNU Free Fonts SansSerif (

recommended for Cyrillic

) – same fonts as before but SansSerif family is used instead of Serif. In my opinion it looks better. Bold and italic styles are preserved: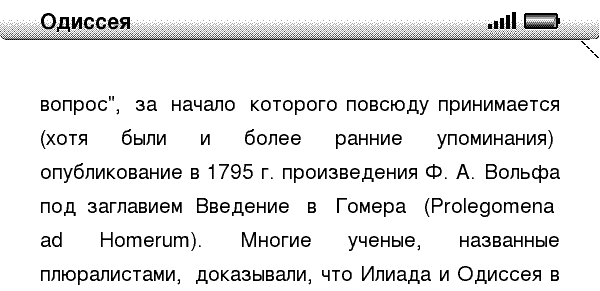 Droid Fallback Fonts (

recommened for Asian glyphs

) – this hack uses open-source Droid fallback font that is part of Google Android platform. Unfortunately styles and typefaces are missing completely. You'll only get regular Sans Serif. The upside is the broadest character support. It supports Cyrillic, Chinese, Japanese and a bunch of other languages. This font also looks very good on the Kindle screen (in my opinion way better than native Kindle fonts). This is the patch I currently have installed on my Kindle 2. Here are download links: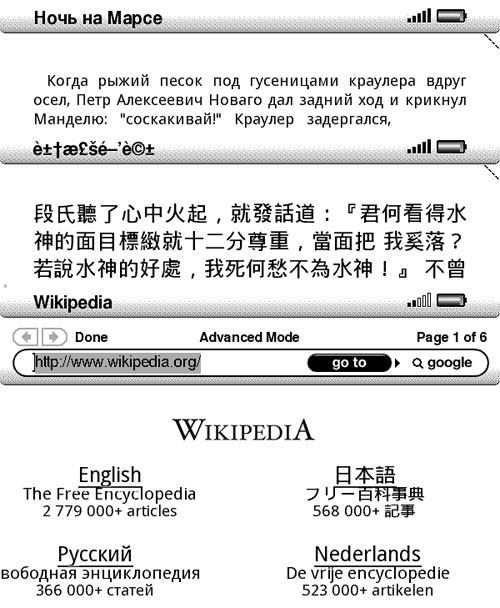 Droid Fonts with Styles – Same fonts as above but all families and styles are there. However Asian characters are not supported: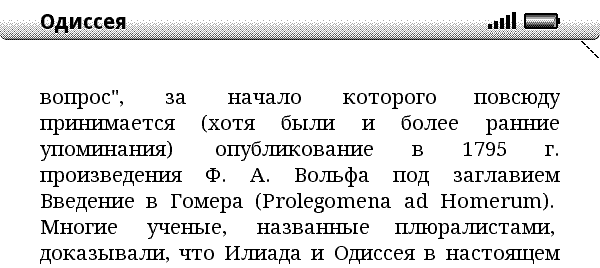 Droid Fallback with Styles SansSerif – Same as above but Serif fonts are replaced with Sans Serif because I believe it is more readable on Kindle screen: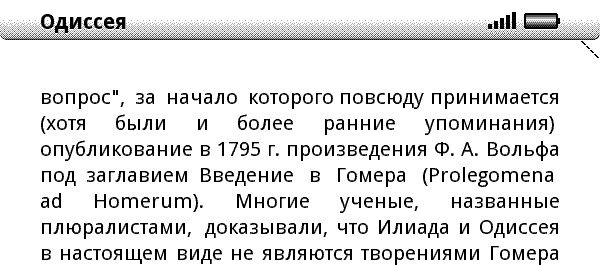 Visit the Kindle Unicode Fonts Hack page for detailed instructions.