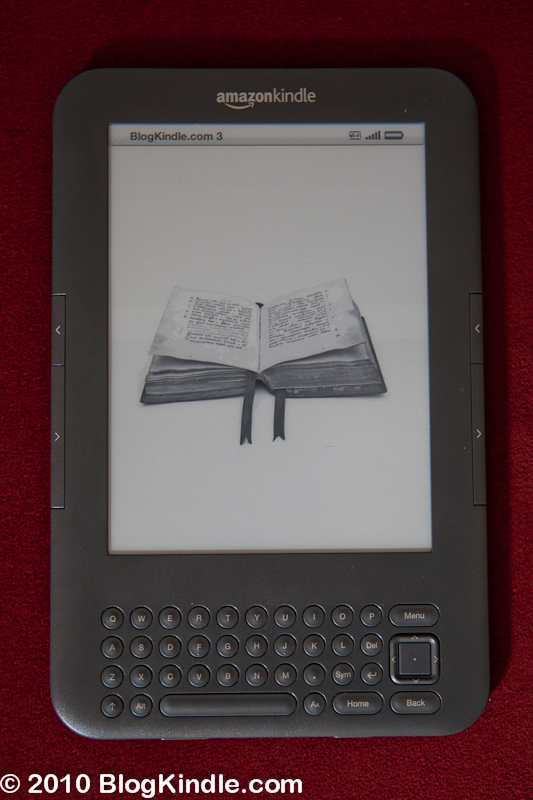 This holiday season, you have a ton of options on where you can purchase a Kindle or Kindle DX.  For those of you who prefer shopping in stores instead of online, you are in luck because major retail stores such as Target (NYSE: TGT), Best Buy (NYSE: BBY) and Staples (NASDAQ:SPLS) carry the e-reader.  So, let's take a look at the details and perks on what each store offers.
Amazon – The Kindle 3G and Wi-Fi are available for $189 and $139 respectively.  Amazon makes it easy by providing links on the main page.  Open up an Amazon Prime account and you can get unlimited free two day shipping on all of your orders.
If you are a student and join Amazon Student, Amazon Prime is free!  Ahhh the perks of being a student are endless.
Best Buy – Kindles are not available to purchase on Bestbuy.com, however, you can find a variety of Kindle accessories such as covers and screen protectors.  They have a free shipping deal going on now for the holidays as well.
Target – Same deal here.  Kindles are only available in the store, but you can find a wide variety of covers and screen protectors.  The prices are about the same as they are on Amazon.
Staples – You have variety of Kindle accessories to choose from, and they offer free shipping for orders over $50.
Ebay – I was surprised to find that the Kindle 3 Wi-Fi is actually more expensive on Ebay (NASDAQ: EBAY) than Amazon.  The prices I saw were $159.99, $169.99 and $172.  I did find a Kindle DX for $295, but it was a previous generation.  You can find great deals on accessories though.  Covers were less than $10.
So, you have a good set of choices here.  For the first time, you have a choice of trying a Kindle before you buy one, and prices are quite reasonable.  I've seen a lot of great deals so far this holiday season.  Keep an eye on Amazon (NASDAQ: AMZN).  Last year I got free two day shipping on my Kindle a week before Christmas.